Learn More About Our Classes
Sex Ed In Your Home:   Tel: 408 – 712 – 3809 Text our Voice
We offer HOME educational seminars about Oral Sex, Anal Sex and Hot Sex and the Curvy Girl. Feel free to text me at 408-712-3809 and we can discuss the options.
We do Pleasure Parties all over San Jose, Los Gatos, Cupertino, Sunnyvale, and Campbell. Want to book your own sex toy home seminar? Call us at 408 712 3809 or email us at BlissConnection@Gmail.com to get on our calendar.
See our sex toy catalog at www.BlissConnection.com to see the toys we feature at our home classes and the products we love.
Tel or Text: 408-712-3809
Email to Book Your Party: BlissConnection@gmail.com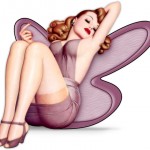 Pleasure Parties in San Jose
We are a LOCAL company. In San Jose since 2003 educating adults all over the Willow Glen, Los Gatos and Campbell Area.
Bliss was born in the Bay Area. Our classes are for women only.
At our home parties, we give a very sassy, educational and super fun sex education and sex toy presentation for you and your friends. We give a very AUTHENTIC and honest presentation in your home which will have you and your friends talking about your Bliss Pleasure Party for years to come!
We are the instructions that come with sex toys! There is NEVER any nudity at our seminars.
Our specialties are:
1    How To Give a Gourmet BJ (Most expensive seminar since each guest gets a free dildo for hands-on / mouth-on instruction. (Flavored condoms included.)
2   How to Give World Class Cunnilingus: How to Eat a Peach  (We can discuss men in attendance, but we have some guidelines.)
3   9 Tips for Pain-Free Anal Sex
4   Hot Sex and the Curvy Girl
All of our seminars start at $600 and you can have 7 guests plus yourself for that rate. (7 plus the hostess.)  $55 each after 8. The best home seminars usually do not exceed 12 people. These seminars are meant to be more educational. It will be fun, but not like a crazy party. Most seminars have about 60 to 90 minutes of content. Adding in your guests' questions and comments can make the party run up to 3 hours. We do have a small sampling of products for sale, too. But there is absolutely NO expectation of any purchases by the hostess or your guests. We typically just come stocked with a few of the items we use for the presentation. (Lube, flavored products, cock rings, etc.)