7 Years ago, today, January 17th I was inspired to start my own Pleasure Party company, Bliss Pleasure Parties. I have told this story so many times, it feels like I am being repetitive.  But maybe you have not heard this story 100 times, so I will share it in honor of my 7 year anniversary selling sex toys. (This link here is more about my career change from High Tech to Sex Tech. This blog today is about the actual moment I got inspired.)
It was Martin Luther King Day weekend and I was invited to attend a pleasure party in Campbell. The girls that invited me were some friends of a friend and they were very very young. I often joke that I am pretty sure the only reason they invited my friend Dawn and me is so that we could buy the beer. 🙂  They were like 19, 20 and barely 21. We were WAY older… I was 35 at the time and Dawn is/was a few years older then me.  We bought them some wine coolers and we bought ourselves a bottle of vodka and sat in the back of the room. (We didn't really know anyone and we did not want to share our bottle with these VERY young girls.) I had been to lots of pleasure parties before this special party – but this one struck a nerve.
Ok, so we are in the back of the room and we see this very CUTE girl walk in. She looked a bit stripper-ish which was a good thing in my book. She had a short skirt on, high heels, big fake boobs, big lips, big hair and she looked about 23 or 24 years old – but with a few miles on her if you know what I mean. I remember thinking to myself "this woman looks like she has a few tricks up her sleeves" and lord know we can all use a few new tricks every now and again.  I was super excited to hear this woman's presentation and learn some new stuff.
So, the presentation starts and she starts off by talking about some of the massage oils, the arousal cream for women, lets us try the nipple stimulant, and started getting into more of the serious stuff. (We call them the Power Tools at Bliss.)  So far so good. She is a bit on the shy side, but she has everyone's attention.  I also remember having this very lucid thought during the presentation "What in the hell have I been doing sitting in a cubicle for the last 15 years of my life?"
I worked in high tech corportate for 15 years. I was VERY serious about my career and loved working in high tech. Sidebar: When I was growing up in Las Vegas, I use to love any stories on the news about Silicon Valley and I use to read everything I could get my hands on about technology and gadgets. We were one of the first families to have the Radio Shack Tandy Personal Computer in our living room in 1982 when I was in 8th grade. I loved the Silicon Valley culture before I ever moved to the Bay Area in 1987. But, you know how it is when you work in high tech. You give them SO MUCH of your life. You end up working 14 hours a day sometimes 6 days a week. You just get sucked in.
Ok, so back to the cute stripper-ish chick doing the sex toy presentation. She's finished up the soft stuff and is ready to start teaching us about the sex toys… or so I thought.  She starts to show us a vibrating penis ring and as she pulls it out of her "bag of tricks" sample bag, it's a bit confusing and all tangled up. So, as she untangles the wire from the ring, she holds it out in the air and she says "and you know, you put it on him, you know… down there."  Um, ok, down where exactly?  She was showing a toy similar to this Diving Dolphin pictured here:
This cute stripper-ish pleasure party consultant could not say "penis" or "vagina." How strange is that to be selling sex toys and not be able to say the correct words for how to use these tools and toys? I am pretty sure she owned a vagina, yet she could not say the word. This was 2003 so the word "va jay jay" was not really a common term, but she could not say "hoo haa" or any other euphemism for vagina or penis, either.  She just kept referring to it as "down there."  It became comical at one point. (The vodka didn't hurt, I am sure.) And I kept thinking to myself, why would you sign up to sell sex toys if you are uncomfortable with the proper terminology for our sex organs. To borrow a term from the IM and TEXT  lexicon, "WTF?"
So, of course I bought a few things from her because I felt sorry for her and wanted to do some more interviewing of her privately. She took my money, gave me my toys and then Dawn and I headed to the King's Head for some cocktails and dancing. The next day, my friend Dawn and I went to brunch with our bookclub. We were telling the story about the pleasure party to the girls and they were laughing their asses off at the "down there." (Average age of the women from my bookclub is about 45 so they are VERY comfortable with the words "penis" and "vagina" and some other words, too.)
As we were driving home from bookclub, I remember distinctly having Ginger and Dawn in my car and they were joking about the fact that I find NO SHAME or EMBARASSMENT in talking about sex. We all got here the same way! (Our parents had sex!) Everyone does it. Some people do it alone. Some people do it married. Other people do it single or with the same sex. Some people do it all. I feel like if you keep kids and animals out of it, no one is getting hurt, you are consenting adults and it feels good to you – GO FOR IT.  It may not be what turns me on or what feels good to me, but I make no judgements and I find no embarassment in talking about sex and sexuality with adults. It's natural and normal and it's GOOD FOR YOU. (Pleasure is your birth right!)
So, that was the birth of my idea. I knew I did not want to work for someone else again. And, I knew I did not want to work for a MULTI LEVEL MARKETING company and for the most part, most of my competitors are Network Marketing style companies. I wanted to create a business where we could focus on education and fun, not recruiting a downline. I wanted to be able to CHOOSE which product we sell and not forced to sell someone's idea of what is good. I am picky. I wanted to be able to sell the best of the best ( like the Kama Sutra line )and I did not want to pressure anyone to do anything ever. So, I created Sweet Dreams Pleasure Parties and a few quick stops a long the way, it turned into Bliss Pleasure Parties and BlissConnection.com in November of 2006.
I am so blessed to do what I love. Even though I work hard and long hours some days, it rarely feels like work. I have met thousands and thousands of women and couples and hopefully have brought a little bit of fun and zest to their sex life. The parties are so much fun. I love listening to GROWN WOMEN GIGGLE THEIR ASSES OFF for a few hours. It fills me up with joy and pride when I hear them giggling and sharing. I love my work. I am so lucky to get to do what I love.
Join our fan page if you would like to stay in touch!   Facebook.com/BlissConnection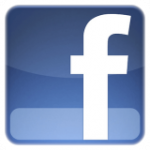 Or if you are enjoying our blog, you can subscribe to our RSS feed, too.
Are you ready to book your own Bliss Pleasure Party? Give us a call at 408-826-9087 as we do pleasure parties all over the Bay Area.  Email us at BlissConnection@Gmail.com if you would like to host one of our educational yet sassy pleasure parties.