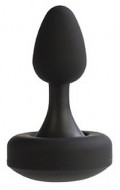 Flexi Risque 10 function vibrator did not impress me when it first arrived. I described it to my friend as a hockey puck attached to a vibrator. I was really not very excited to try this anal toy because of the base. Apparantly the toy does come in a hot pink color – so maybe then the base would not look so "hockey puck-ish."
Since it turned me off so much, I decided to ask one of my Bliss Pleasure Party consultants to give it a try and report back. And, amazingly enough she LOVED IT. She used the toy with her husband and she said the hockey puck looking base did not get in their way at all. I guess the probe part of this toy is very bendy. And, the base has 3 batteries in it which gives it some serious vibration. She said her partner really enjoyed the vibration when they were using it together.
She said it was very easy to use and very easy to clean. She liked the material which has a sort of smooth and satin finish. It's a waterproof toy so it's super easy to sanitize with warm water and soap. Like with most toys, you should take the batteries out in between use to help your toys last longer.
This toy has 10 functions. It pulses and escalates – and you know I am usually a fan of pulsation and escalation. (My all time favorite toy is the 5 Speed Pulsating Explorer. And, the vibration is pretty intense.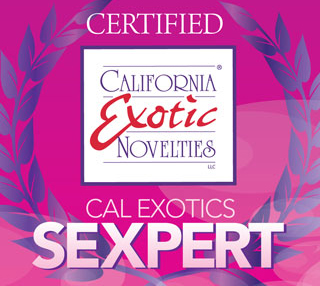 The dimensions of this anal vibrator is about 3″ long and the bulb is approximately 1.5″ wide. It tapers down to about a half an inch in diameter – which leads me to believe that this butt plug is better for couples who have anal play experience.
All in all, we are going to give this anal toy from Cal Exotics 3 stars out of 5. The design leaves a lot to be desired but as far as functionality it gets 4 stars!
Like our style? Why don't you mouse on over to Facebook and like our page there!  www.Facebook.com/Blissconnection
And we do Pleasure Parties in San Jose, CA and beyond. Call us at 408-7123-809 to learn more about our how sex toy parties.