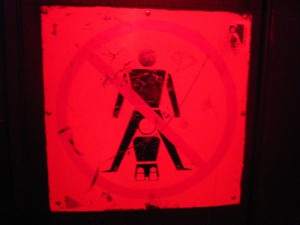 Ladies, we all know that a great way to show your man your appreciation and love is through fellatio. You won't have to give anymore half-hearted blowjobs once you've mastered a couple tricks. If you want to blow your man's mind with a blowjob, follow these simple tips.
Use lots of saliva
The best way to make a blowjob out of this world is to use a whole lot of lubrication. Luckily, your mouth produces all the natural lubricant you need. Make sure you use plenty of saliva when you take him into your mouth. Don't be afraid to make a mess, just go for it. If you're not inhibited about how much saliva you're using, it'll make the blowjob even more enjoyable for him, and easier for you.
Use your hands
Many women assume that the mouth does all the work with a blowjob, and this is 100% not true. Sofeminine says "A simple trick to blow job success is to use your hand and your mouth together – which will feel good for any size of penis." This makes it easier to pleasure your man no matter how big he is. Wrap your hand around the base of his penis and move it up and down with your mouth.
Focus on other areas
A mind-blowing blowjob requires focusing on so much more than just the penis. It's a good idea to give the balls and the perineum (the line between the anus and the penis) some attention. According to thegirlnextdoor, "There are three basic ball moves: you can put them in your mouth and suck them (LIGHTLY), lick them with a flattened cow tongue, or tense your tongue into a point and run the tip of your tongue all over them. " You can use these moves on the perineum as well. The point is, don't get too focused on the penis. When a man goes down on you it feels good when he pays attention to more than just the clitoris.
Look at him
Not only is this a good way to gauge his enjoyment, making a little eye contact during fellatio can drive a man wild.
Focus on the head
We all know this is the most sensitive area of a man's penis. Thegirlnextdoor recommends "sucking on it, moving your tongue in a circle around it, and flicking your tongue over that spot on the underside that all the sex websites tell you is el sensitivo."
At BlissConnection.com, we want to make sure your sex life is amazing. We offer a gourmet blowjob eBook for only $4.99 and we also offer blowjob workshops. What do you do to give a great blowjob? Do you use any of these tips? Let us know, we love hearing from you!
If you like our style, you can also LIKE us on Facebook. www.Facebook.com/BlissConnection