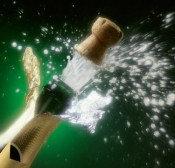 Naughty New Year's Eve Ideas from BlissConnection.com for those of you who are staying IN this New Year's Eve. I know that I am not a big fan of going out on New Year's Eve. I'd much rather stay in with friends or just stay home for a quiet evening. (Well, not TOO quiet.)  I get a little worried about driving around with so many people celebrating and drinking. So, I took some ideas from a few friends on my "naughty" advisory board and sprinkled in a few of mine and voila! We have a super sexy list of Naughty New Year's Eve Ideas for you.
Let's start off with some of the more romantic ideas. There really is very little romance left in the world. Maybe we should all add that to our resolutions for 2011. Let's bring some ROMANCE back.
1. Kicking off your New Year's Eve with your lover by giving him or her a super sensual relaxation massage with this edible Making Love massage oil will get your new year started of just right. This company has been making NON Sticky edible massage oils in Novato for 44 years. The vanilla makes your lovers entire body taste like a cupcake or a yellow cake. Not too sweet and NOT STICKY at all.  It's also available in Strawberry and Kiwi Pineapple. The good news here is that EVERY inch of your lovers' body tastes and smells like Vanilla, Strawberry or Kiwi Pineapple without being sticky and it's perfectly safe if it "accidentally" gets inside of her.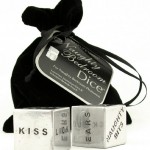 2. How about a game of  NAUGHTY DICE? Everyone loves bedroom games. These are simple, sexy and they can give you permission to do naughty things you might not normally be comfortable asking for!
3. Have you ever played "Find the Flavored Lube?"  Take turns hiding 2 or 3 spots of flavored lube on each other's bodies. Tell your lover you hid 5 spots of flavored lube on your body. They keep licking and kissing and licking and kissing trying to find those last two… that aren't there.  (Yes, it's evil I know. But still fun for both of you.) We like the Motion Lotion for this kind of sticky fun… just rub it or blow on it and it heats up, too.
4. Gather all of your sex toys, clean them up, replace the batteries, and display them all very nicely from littlest to biggest at the foot of your bed. It's like a SEX TOY smorgy. Pretend like you are a couple of SEX TOY bloggers and you have to write a 50 word review of each toy. Do she give it a thumps up? Does he give it a thumbs up? It's time to get this party started.  What do you like about each one? What don't you like about it? How many ways can you use it? There are no rules with sex toys. (But, I do like one guideline which is to never use toys for anal insertion unless it has that flared based at the end of it.) Try them every which way and determine what works best for you.
5.  One of my favorite books is "Ride 'Em Cowgirl" by Dr. Sadie Allison. Open up this book for her "100 Postions for Better Bucking" and get some post it notes or index cards.  Write down 20 of her positions on the post its and then fold them in half. Put them all in a hat and see if you can try 10 of them in one night. Take turns pulling them out one by one and then get to it!
6. Dig out all of your lingerie, panties, bustiers, skirts, stockings and shoes and spruce them up a bit. We all have a ton of this stuff crammed into our drawers and closets. Find 5 sexy outfits and get the all accesories together and create a very SEXY fashion show for your sweetie. Text him to let him know you have something sexy planned. When he is ready, put your partner in the middle of your bed and make him sit there.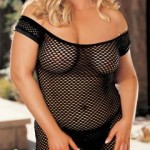 You could even give him a camera and let him know it's his job to take flattering pics of you. (It's a digital camera.  You can delete them later. Don't worry about it. Just go with the flow.) Turn down the lights, light some candles (because everyone looks SUPER hot by candle light) , tun on the music and GO FOR IT. Own it. Work it. And tell your parnter NO touching until you are done with the entire 5 outfit show.
7. Pretend you are movie critics and get out 2 or 3 of your adult DVD's and set them up in the DVD player in the bedroom. Climb in your bed, get under the covers, grab the remote control and start "previewing" the movies. Think about it as if you are a an adult version of Siskel & Ebert. Rate them for CHEESE factor, Athleticism, Creativity and how hot do they make each of you? Try to make yourselve watch atleast 2 of them so you can compare and contrast. GOOD LUCK with that.
8. Ring in the New Year with some Beginner's Bondage fun. Go on a scavenger hunt around your house for some items that might double as kinky "bondage on a budget" play things. Find some clothes pins, rubber bands, check your sewing kits for fabric wheels, ribbon, check your kitchen for spatulas and wooden spoons. Our friend Mistress Arabella wrote a guest blog for us with some naughty things you can find around your house for some bondage on a budget fun. Read Mistress Arabella's ideas on our Better Sex Radio blog.
Take turns being the one tied up and being the one in control. Be sweet, be naughty – push each other's limits a little. But, be safe. And, remember pay back is a b.i.t.c.h.  🙂
We'd love to have you FAN our Bliss Fan Page on Facebook.  www.Facebook.com/BlissConnection
Do you have some naughty ideas to add to our list? Would love to hear then and remember,when you comment here you're HELPING other people to have a super sexy and naughty New Year's Eve. Let's all ring in the new year and kick off New Year's with some great sex.