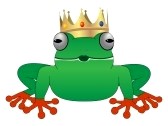 Better Sex Radio is excited to introduce you all to Rabbi Yitzhak Miller: MA, BCPC and he is going to share a couple of his 15-item "Is He a Prince or a Frog Checklist" and I can't wait! Here is a taste of what we will talk about on "Everyone Wants to Have Better Sex" and you can listen live at 11 a.m. here :  BlogTalkRadio.com/BlissRadio
A Man Without a Mission is a Dangerous Man
A sense of mission has 2 components:
a) a connection with something larger than himself–indicates awe & humility
b) an understanding / commitment to his role in the thing that is larger than himself–indicates healthy pride & self-esteem
Why does a man need a mission and why would a woman want to support that, even if sometimes it may seem like it could be distracting from the relationship?
A man without a mission will feel lost and ungrounded and will look to his relationship to provide him the affirmation he should be getting from his sense of self and his place in the world. Without this sense of self and his place in the world he cannot freely choose to give himself wholeheartedly to his relationship
What might a sense of mission look like?
Talking about career instead of job
Commitment to some volunteer activity
Commitment to spiritual practices
Commitment to family (careful with this one and make sure it's coming from a sense of higher purpose, not a need for approval and affirmation)
2) It's In His Kiss:
Know what you want: Passionate? Intense? Sweet? Gentle? Strong? Powerful? Tender?
Does the level of passion, lust, affection, and appreciation match the moment and the stage in your relationship? Is the goal to communicate with you, to get something from you, or to prove something to you?
Confidence: balance between too forceful or uncompromising & too inactive or reactive
Ability to read your signals
Where is his energy & attention–on you, on him, or on the union between you? Does he have an agenda? Is he desperately trying to please you?
How direct is he with his kiss: tricky balance between flirty, power-play, and avoidance
Where are his hands and what are they doing? Are they reading your body language? Do they, too, have an agenda?
Does he say something before, at a pause during, or immediately after the kiss? Was it a canned line? Did it reflect being in-touch with what's happening between you?
The MOST telling moment of a kiss: What comes right before it? What do his eyes communicate to you: fear? confidence? aggression? passion? love? awe? desperation? appreciation?
We are also going to learn all about Rabbi Miller's coaching program and here are some links for you to check out, too:
Program is "Stop Kissing Frogs in 60 Days or Less"
Link to apply for a free 1-on-1 consultation and get access to my session interviewing Adryenn on May 12 about how a woman's comfort with her sexuality is the foundational key to her ability to deliver a "clean no" and a "clean yes" in a relationship:
We'd love it if you LIKED us! Join our Bliss Fan Page on Facebook. www.Facebook.com/Blissconnection and you will learn about all of our upcoming shows!