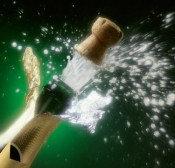 A blow job should not feel like a job!
Believe me. I get it. Some days it feels like a job and some days it feels like fun. Hopefully more often fun then a job. But, the reality is that there are days when it feels like a chore. I have some tips to share with you here for those days. I like to call these my "efficient blow job" tips.
1. Use a vibrator or vibrating cock ring on his penis or balls while going down on him (On the shaft, on the torso, the testicles, all over)
2. Pay special (and very wet) attention to his testicles with your tongue while stroking the shaft of his penis at the same time.
3. Use a wet finger on the A.B.C. (ass-ball-connector) while you have your mouth on the head and your other hand on the shaft. (A good water based lube can really help with this, too.)
We have a few more and some of them are a little bit advanced (read: kinky) for our blog. But, if you would like to learn 3 or 4 more tips for giving an efficient b.j. you can buy our eBook. Our eBook is 14 pages full of tips for how to use penis rings properly. And, it includes lots of tips for giving the gourmet b.j. and additional tips for giving an efficient b.j.
Our Bliss eBook is only $4.99 and you can purchase our ebook here.
Bring More Bliss to your Bedroom eBook from BlissConnection.com
Enjoy and if you like our style or want to join in the dialogue, you can LIKE us on Facebook or follow us Twitter. @blissconnection on twitter and  www.Facebook.com/BlissConnection and become our fan!
We also do home parties where we teach blow job techniques in your home. Check out our blow job home seminar on our Bliss Pleasure Party website.