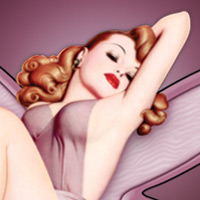 We all want to bring more Bliss to our Bedroom, right? Pleasure Parties by Bliss is hosting a special seminar all about penis rings, the gourmet blow job and some other special tips that we hope will bring more Bliss to your boudoir.
Sept 1st from 6:45 to 8:30 pm in downtown Campbell. (Venue details shared once you RSVP.)
Everything you ever wanted to know about penis rings and how to use them. Why women enjoy penis rings and what they can do for us. Why men enjoy cock rings and what they can do for them. And then how to use them together! Penis rings come in all kinds of shapes and sizes. This is just one example of a penis ring. Join us to learn all about penis rings, how they work, how to put one on him without hurting him and all of the fun benefits of using one. We will even show you some of the new vibrating penis rings. All of this in a format where you can ask questions and talk openly about how to use these toys to bring more Bliss to your bedroom. And this is all sponsored by Pleasure Parties by Bliss!
Additionally, we will cover how to make a b.j. more efficient and also share some gourmet blow job tips, too! If there's time, we will also demonstrate some hand job techniques. (And, we will have some Bliss items on hand to purchase that night, too. Or even just to browse in case you are not familiar with sex toys.)
This seminar is for women only. There will be no nudity.  RSVP HERE:
$10 to attend if you PAY NOW. $20 at the door. NO REFUNDS, but you can replace yourself if you cannot attend. Free gift when you arrive for everyone who pays by Aug 29th. I will provide some light snacks and some wine, too.
This seminar is sponsored by Bliss Pleasure Parties and the seminar will be in downtown Campbell on Campbell Ave. The exact address emailed to you after you pay to hold your spot. The venue is walking distance to Katie Blooms, Aqui and Sonoma Chicken Coop if you want to have a Swirl or a beer before you join us for our seminar.
Like our style? Like us on Faceook.   www.Facebook.com/Blissconnection
blow job class,  blow job seminar, blow job class san jose, oral sex class, oral sex seminar, blow job class campbell, ca 
pleasure party san jose, pleasure party campell, pleasure party los gatos, ca