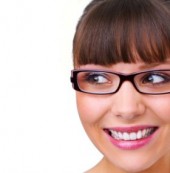 Sex toys: which one is right for me?  I get asked this all of the time. And, I am a big believer in finding the sex toy that is right for each person. I know sometimes the media will try to convince you that you should buy a rabbit, or a dolphin or the one I hear alot is the pocket rocket. (And, sidebar, barf on the pocket rocket. I know Howard Stern loves to promote it. But, it's only ON or OFF and if you're tryint to use it with a partner ….. it just does not work.) But, I think it's important to find out some things about a person and their relationship and how they plan to use it most often before I recommend one.
Do you plan to use the toy alone or with a partner most of the time?
Have you had a sex toy before?
Have you had an orgasm before?
Do orgasms happen for your easily or do you have to put alot of thought into them?
What kind of sex toy have you used in the past?
Do you plan to use the toy for foreplay or during intercourse?
Do you like toys that give you insertion or just clitoral stimulation?
I tend to suggest small and inexpensive for newbies to sex toys. I also like to recommend toys that are not very intimidating to look at to new users. For some people, a big honkin penis shaped dildo is not the place to start.  I do like the bullet style toys for newbies. Here is a blog I wrote in 2010 about Sex Toys for Beginners. An article I wrote years ago called "Is the Rabbit Sex Toy Right For You" might also be helpful if you're considering making a larger investment.
I also like toys that couples can integrate into their bedroom fun where the male partner does not feel replaced; toys that make him feel like his presence is being enhanced. Here is a list of 5 sex toys for newbies that I wrote recently, too.
And, just as a shout out to our Bliss Pleasure Parties or other pleasure party plans out there. Part of the beauty of a home pleasure party is the ability to see, touch, feel and check out in depth lots and lots of toys in the comfort of your home. Most people are not comfortable talking to the sales clerk at an adult store with a big sampling of toys laid out on the counter because there is no privacy. But, at a home pleasure party you get that extra bit of privacy and a super educational presentation that explains all of the toys.
Our parties are so much fun and a great evening for a girls' night in or a Mom's Night Out.