Hi there,
If the stars all align and some really generous people and suppliers come through, I may be able to realize a 22 year old dream of mine and open a lingerie and sexy shoe store for curvy women. My dream, since I was 22, is to have a sexy store where curvy women over size 12 could come and shop for lingerie, panties, bustiers and stockings. And, I am getting very close to realizing that dream! (With a ton of help, lover, support, advice and ideas from a bunch of my friends and family.)
It's always been my dream to create a special, comfortable, sexy space for curvy women to find sexy lingerie and panties that flatter their curvy, delicious bodies and that make them feel like the gorgeous, luscious women they are.
So, we have a couple of treatments for a logo we are considering for a new website we are calling www.CurvyGirlInc.com – it's live but not too much there, yet. So stay tuned for that.
But, we'd love to hear from you. Which logo do you prefer? If you can comment in our blog below here with your vote for #1 or #2. You can share with us why you like the one you like, too, if you have the time.
Thank you for all of your love and support always!
Blissfully, Chrystal Bougon
#1 Hot Pink and Black with "maroon" font curvy girl logo: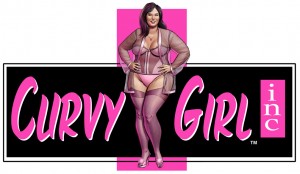 #2 Mauve and purple Curvy Girl logo: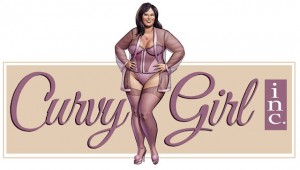 P.S. Sadly, we will not be able to have any sex toys in our store. Just lingerie, sexy shoes, gifts an stockings. We will be able to have some of our BlissConnection goodies on display – like the Eros Lube, the Coochy Rash Free Shave Cream and our edible Making Love Massage oils. But no sex toys. It's just not allowed in Willow Glen.
And, if it all works out, it will be on Meridian Ave – so keep your fingers and toes crossed for us. We will keep you posted!