My friends at Roman Paradigm Massage in San Jose asked me if I would be interested in sharing this article. Due the nature of it, they thought it might be a good fit for my blog. (As you may know, professional and certified massage therapists sometimes have to work hard to educate consumers about keeping the sex separate from the massage.) If you would like to know more about RPM Massage in San Jose, here is a link to their web page :   www.RomanParadigm.com  You can also LIKE their Facebook Page at www.Facebook.com/Roman-Paradigm-Massage or call them to book your massage at 408-247-1169
Article Credit: Dorothy Tuttle of Roman Paradigm Massage & Therapy
When Mother's Day came last month, an article on the benefits of Mom's getting a massage seemed natural because massage only seems a natural activity for women to participate in. Women like being pampered and doted on, and something as luxurious and relaxing as massage therapy hardly needs marketing to the female crowd. But what about the flip side of the coin? (Over worked stressed out Dad's need a break blog from Roman Paradigm.)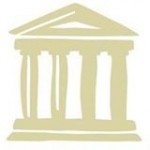 Massage is just as important to men as it is to women. So why is the male sex not getting them as often? And what ailments do men in and of themselves suffer from that make massage poignant to their health and well being? This article will take time to answer both questions and show why the gift of a massage would be just as good a gift for dad's and it is for mom's.
In order to get more men onto the massage table, it is important to take a look at the reasons why they are not.  Is it because they work more? Does it have to do with gender stereotyping? The conclusion that research reaches is the number one reason men do not get massaged as often as women is because of…..the fear of getting an erection.
That's right, the top reason men are not going into massages is the fear of pitching a proverbial tent while on the table. Even if they do go in for one, the fear of getting one makes many unable to relax during their session, negating the effects of the massage entirely.
Therapists say it is perfectly normal for men to get an erection during a non-sexual, therapeutic massage. Gentle touch administered to any area of the body can activate the parasympathetic nervous system and cause partial or full erections. Male and female massage therapists understand this and ignore it.[1]
More reasons for men not getting massage are also surprisingly in the same realm of self-consciousness.  Drooling is another common fear.
"[Drooling] happens all the time, especially when you are lying face down. It just shows us that you are relaxed. We see it as your way of leaving a mark of appreciation. But please don't be afraid to ask your therapist for a tissue." [2] Says Gayle, A massage therapist for Therapure Bodyworks Massage Clinic.
Flatulence and poor body-image are also big blockers for men. Gayle from Therapure says in regards to these issues "If you hold it in then you'll be super uncomfortable, especially if the massage therapist puts pressure on your lower back. This happens to more people then you realize. If you can just release while the therapist is not close to that region, just say excuse me, realx and enjoy the rest of the massage.   [As far as body image] common concerns are weight, excessive body hair, calluses, acne, feet issues and scars.
Being self conscious should never keep you from seeking health care, whether it's visiting your doctor or seeing a massage therapist. If you are self-conscious about a certain part of your body, you can ask the therapist to avoid that area. Or you can opt for a therapy that is done through clothing such as Shiatsu or Thai massage."[3]
So if body image is not something men should be taking into consideration for getting a massage, what should be?
Men entering the land of 30's have a greater risk than women for developing herniated discs,  and men entering their 40's start to have less energy, sexual drive, brain functioning and the ability to sleep.[4].
Obviously bigger issues that worries about passing gas or sporting a belly that wasn't there in Dad's college days. But how can massage help?
 In a 2010 Study from Sweden, one 80-minute hand-and-foot massage significantly lowered men's heart rates, cortisol levels and insulin levels. All of which help lower stress. Not only can massage therapy for men help alleviate stress and tension, but it's also been shown to relieve neck and back pain (common occurrences from a typical job of sitting at a desk from 9-5), reduce heart rate and high blood pressure and improve athletic performance.[5]
 According to a 2009 study in the Clinical Journal of Pain, people with Chronic Neck Pain reported a 55% improvement after one massage a week for 10 weeks. And for men who suffer from persistent back pain, a 2009 meta-analysis in the Journal Spine noted that common massage techniques can help men relax and trigger endorphin releases that raises the threshold for pain.
 Working, eating and is the boring routine that has become life for too many men. Good hard-working dad's deserve a break from the rat race to enjoy some relaxation and relief from pain and stress before they hit the grind again, and take care of their health to boot.  The gift of a massage is the perfect combo for your pop on Father's Day. And if he blusters and complains? Direct him to read this to show he can lay his worries to rest and get the break he deserves.
---