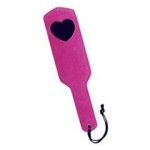 Bondassage Up Close and Personal : July 27th at Curvy Girl Lingerie in Willow Glen
(www.Bondassage.com if you would like more information about Bondassage.)
Back by popular request Ms Kat is going to let us watch. This is our intermediate/advanced bondage seminar. This will be a 90 minute class with a live demonstration and instruction in the art of sensual touch.   July 27th, 6:30 p.m. at Curvy Girl.  1535 Meridian Ave., Ste. 30, San Jose, CA 95125
You do not need a partner just bring an open mind. (There will be NO nudity. This is a PG-13 seminar. Please be prepared for REAL talk and adult discussion about erotic touch, flogging, spanking, and other PG-13 / R rated discussions and live demonstration.)
This is a co-ed and couples friendly seminar. We will have a woman on the table and Ms. Kat will be using her for the live demo.  (For more information about Curvy Girl, you can check our out blog 
www.CurvyGirlInc.com
or find us on Facebook.  
www.Facebook.com/curvygirlinc
)
Bondassage combines sensual touch, with a little spanking, a little percussion play, blindfold, headphones and a whole lot of teasing. Ms. Kat will teach and show us these various techniques.
You will leave the class with wicked ideas that can be put in action right away.  
$25 per or $40 for two.
We will have some lite appetizers and refreshments. Once you pay, we cannot refund your money. But, if you cannot make it for some reason, you can send someone else in your place. Pay it forward. 🙂
July 27th. 6:30 pm