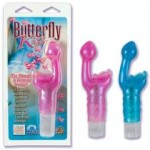 Most men these days seem to embrace the toys and the really SAVVY men know that they only make their jobs easier! Integrating a quiet vibrator into your lovemaking can make MOMMA EXTRA HAPPY …….. and we all know the old addage about when MOMMA ain't happy.
If you enjoy this blog, sign up for our Facebook Fan Page at http://www.Facebook.com/BlissConnection or sign up for our eZine and get a COUPON to use on our very tasteful online sex toy store :  http://www.BlissConnection.com
But, even in 2010 I still get one or two women per party (we do pleasure parties in the San Jose area) who ask me that question once we get behind the closed door in the ordering room. In some cases, I think it's more about the woman and that she is too afraid to communicate with her lover that she is ready to enhance their bedroom fun. And sadly, in some cases their male partner really does not like the idea of a toy. (Ladies, remember men LOVE to see us climax. It makes them feel great. They feel virile. They care about you. They want you to have an orgasm!)
It turns out that some unenlightened men see a vibrator or a dildo as a replacement. But, as I like to say, SEX TOYS ARE JUST AN APPETIZER. YOUR PARTNER IS THE ENTREE. They are only designed to get us warmed up and as we all know, women typically need more warm up then men. Rarely will an appetizer really satisfy us.
My favorite new quote "The Penis is Idiot Proof." I have been saying that alot. I heard Dave Attel say that as part of his act and I just took it and ran with it. I allude to that alot in my party presentations. Honestly, you could meet a stranger and give him an orgasm in 60 seconds. The penis is pretty easy to figure out and is pretty much idiot proof.
We women and our lovely and mysterious genitalia are a whole different animal. Some women can have an orgasm in 30 seconds, some take 5 minutes, 40 minutes or more…and sadly some women can't have one at all.
So, back to my point to the guys. If your girl takes 40 minutes, why not bring something like a SLENDER SENSATIONS or a SILVER BULLET into your foreplay repetoir. Use the soft vibration on her nipples, on her neck and back, move it around slowly on her lower tummy or try using a little more pressure with it on her pelvic bone. Don't just plunge right in. Take the toy and tease her a bit with it to get her warmed up. If you take the time to help the blood flow increase to her pelvic region, what you will find is a woman who is HIGHLY responsive and who will have an orgasm more easily.
Make sure she is warmed up and lubricated before you allow it to touch her clitoris. If she is not lubricating on her own, do not take that as a personal affront to your skills. Sometimes it's hormonal and sometimes it's just how we are wired. (Click here for our #1 selling Eros Silicone Lubricant that is super female friendly and with no flavor, no scent, and no preservatives.)
Men should really EMBRACE toys as they do all of the heavy lifting for you. If you have difficulty giving your partner an orgasm orally, incorporate a soft quiet toy like the FINGER FUN into your oral lovemaking. Using it in conjunction with your tongue and fingers can give her that little extra vibration that she needs to give her an orgasm from oral. Just think how much less work your tongue has to do. This toy is soft, waterproof and quiet. It's small enough that it won't get in the way and is subtle enough it won't be TOO strong for her.
When I do the co-ed Pleasure Parties I love to coach the men to make sure they take care of their female partner first. Give her an orgasm before you even have any penetration at all. Use your fingers, your mouth, a toy or whatever you have to let her have one first. If you want to see your wife or girlfriend's LUSTY VIXEN come out for a little while – give her an orgasm, then have intercourse, and then give her another orgasm after. You may see a side of your partner you have never seen before. Women can be extra ravenous and aggressive after their first orgasm and will be begging you for intercourse after that!
Blissfully, Chrystal http://www.blisspartiesinc.com/ Tel 408-826-9087