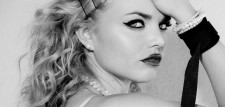 Has the Mommy Porn "50 Shades of Grey" got your juices flowing? Would you like to learn more about the "smart balls" and the other yummy toys and bondage gear "Chritian Grey" and "Anastasia Steel" play with in the book that has been in everyone's News Feed for the past six months? You would have to be living under a rock if you have not heard any of they hype around this naughty trilogy. (And, say what you want about this book / trilogy – people are having SEX again thanks to it. That makes me so uber happy!)
We are excited to announce our "Evening with Bliss" seminar where we will introduce you and your friends to all of the bondage gear, paddles, nipple clamps, floggers, massagers and more! Learn all about sensation play, sensual domination, power exchange, orgasm denial, anal toys and more! (Our customers are calling this our 50 Shades of Grey class. )  The workshop is July 15th at 5pm. Just $20 if you pre register or $30 if you bring a girlfriend with you.
Women Only. And, our venue is a very SASSY dance studio in Campbell on the border of Los Gatos and Campbell. Please arrive at 5pm. Light nibbles and wine will be provided. Details provided when you pay for your ticket online. You can also call us at 408-712-3809 to register for the workshop on July 15th.
Register for our 50 Shades of Grey workshop here on our Pleasure Party website BlissPartiesInc.com
We also offer 50 Shades of Grey home parties. We bring the 50 Shades of Grey mobile store and presentation to you and your friends in the comfort of your own home.
50 Shades of Grey Home Party Link and Information here.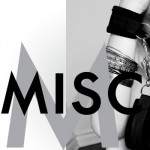 Our 50 Shades of Grey class is sponsored by SportSheets.com ! We love SportSheets at Bliss! They make all of their products in the U.S. and they manufacture some of the most innovative and slightly kinky (or crazy kinky) products in the adult industry!