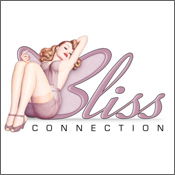 Giving your partner a blow job should leave you feeling beautful, empowered and powerful! It should not feel like a job. At our Bliss Blow Job classes, we will teach you techniques for giving a GOURMET blow job and tips for making a blow job efficient. Two totally different experiences! (Let's face it. Some days we have more time an energy for a gourmet blow job. Other days we have stuff to do and while we want to do it, we need it to be efficient.)
Our next seminar is on June 10th in Campbell. Exact location will be given to you once you prepay for the seminar. (We also have a "Introduction to 50 Shades of Grey workshop on July 15th. Read more about our 50 Shades of Grey class here )
Date: June 10th in Campbell (on the border of Los Gatos)
Time: 5pm to 7pm   Register for our Blow Job Class Here
Tel: 408 712 3809
Please arrive by 5:15 at the latest so we can start promptly at 5:30
Price: $35
Light nibbles, soft drinks and wine will be served.
Every paid attendee will recieve a 6″ Basix toy and a flavored condom to practice the hand job, penis ring and oral sex techniques. (No cameras allowed.)
Each attendee also gets a free copy of our Blow Job eBook after the seminar to have at home to remind you of how to do the lollipop, the barber pole, the Bliss Blow Job and more! It's a 16 page full color eBook and we will email it to each attendee after the seminar for your future reference!
*** If you cannot attend, you can book your own home party blow job seminar. More information about our home bj classes and the costs: http://www.blisspartiesinc.com/Blow_Job_Class_HomeParty.html
We will have our Bliss products available for purchase that day. We will set up a mini store at the venue so you can browse. All paid attendees will receive a 15% discount on purchases that day at the seminar, too.
Our online sex toy store is www.BlissConnection.com if you would like to browse our sex toys, cock rings, lubes, books, oils, sex furniture and more.
See you on June 10th. Or "like" us on Facebook and join in our Bliss dialogue! www.Facebook.com/BlissConnection
Blissfully, Chrystal Bougon
We also offer Blow Job Home Parties / Workshops all over the San Jose Bay Area.
Fun with fellatio for women only. This is your Fellatio and Blow Job Master Class, ladies. Blow him away, ladies! Let's talk about his pleasure anatomy and be the kinda girl who totally aces the blow job class!