Yes, we are still doing our Bliss Pleasure Parties all over the San Jose area… and surrounding areas, too, when we can make it work. Nothing's changed. My romance consultants still bring our full store to your home and deliver a very sassy and educational presentation to you and your friends. Only now we also have the option to have you host a pleasure party at our store Curvy Girl Lingerie. Just one more option. Isn't that cool!
We have been doing our Bliss parties in San Jose since April 2003! Over 10 years of delivering sex toys, lubes, lotions, potions and books all over Silicon Valley and Beyond. We are so grateful for all of your business these past 10 years. It's been so fabulous and we are looking forward to another 10 years of blissing out the greater San Jose area.
You can book your in home Bliss Pleasure Party online on our schedulicity tool right on our home page at www.BlissPartiesInc.com . All you need to do is enter your name, date, and telephone number and we will call you to firm it up. Our deposit is still $30 to hold your date for you.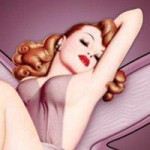 Host a Bliss Pleasure Party in San Jose
Or, you can host a Bliss pleasure party at our lingerie store. The deposit is the same. Just $30 to hold the date. Same guidelines. Bring 12 to 15 women to the store and we will treat you to an insanely fun Mom's Night or Ladies Night at Curvy Girl. Have questions? Give me a call at the store at 408-264-4227 and I can answer your questions and we can book your pleasure party.
Our lingerie store caters to Curvy women size 12 and up, but we have lots of other goodies at our store for all sizes. We carry the edible massage oils, chocolate body paints, the really good lubricants and the coochy shave cream at Curvy Girl. We just cannot display the sex toys at the store. (IF you want to stop by the store to buy a vibrator, just give me a call and we can schedule a private appointment and I can show you the super secret back room all stocked up with our toys.)
You can also browse all of our sex toys on our website :   www.BlissConnection.com to give you a feel for our products and prices. We bring about 45 of these lovely toys to your home the night of your pleasure party so if your friends feel inspired and they want to buy a vibe – they actually get to take it home with them the night of your party. At Bliss, we are all about instant gratification.
Blissfully, Chrystal Bougon