Some of you have heard my three month long story about how I have been researching going to school and finding ways to pay for it. I am ready for an entirely new career and am going to do something that is completely different then what I have been doing for the last 16 years. (Although I will continue to blog and support my small business clients while going to school and when I transition to my new career.)
So, the main story is that my friend Sarah has an electrolysis business in Campbell. She has offered me a place to land once I am certified and have my State Board certification.  She has been doing electrolysis for 27 years. She has more business she can handle and has graciously offered to give me this soft place to land and launch my own electrolysis business.  VERY FEW people do electrolysis in Northern CA because there are currently only 2 electrolysis colleges in California.  (May be a new second school in Corona,CA opening soon.)  And, people are starting to realize that laser hair removal is not permanent. Plus, laser hair removal works best on light skin with dark hair. Electrolysis works on ALL skin color and hair color – plus it is permanent.
The next part of this story was my adventure in finding a way to crowd-BORROW instead of crowd-FUND. I thought I was going to be able to crowd-Borrow via Kiva.org.  They originally said yes, then no, then yes again and then finally NO. They do not want to host my new business idea until I have my certification. But, that is where I need help is to pay for my schooling and certification.  I can crowd-FUND via ifundwomen.com or indigogo.com but honestly, I really want to pay people back and am not that excited about asking for donations.  (I will likely have to do both, but I wanted to reach out to my friends and network first, to see how much I can borrow from my friends, family and network first.)
The exciting news is that as soon as I finish my schooling, I can immediately go to work making money thanks to Sarah. I have enough to get started with the HOME STUDY portion of the schooling. But, I will need some help with the last 2/3rd which will be about another $11,000.  I am hoping to be driving down to Monterey by the end of January to star the hands on portion of the training and then launching my business (which I am going to call "All Bodies Welcome Hair Removal") the end of March.
So that brings me to my ask.  Can you lend me some portion of the $11,000 I will need?
If  you can LOAN me money, what I would like to do is set up a simple contract from here:  https://www.docracy.com/0shs7cob41o/simple-loan-agreement
And, we can set up a payment from me to you via Paypal, too, to make it easier for me to pay you back and for you to remind me if that is ever necessary. (You can just do a request for payment from your Paypal.)  My Paypal email is  cbougon @ yahoo dot com.
Also, if you would like some hair removal in the future, we can also do some trade once I start my business.  My rate will be about $100 an hour and we can break it down to 15 minute increments if you prefer.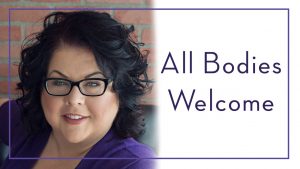 All Bodies Welcome is what I plan on calling my business. It is my plan to offer hair removal for women of size, women of color, do gender affirming hair removal for trans babes and to focus on women with P.C.O.S.  who want their facial hair or other body hair that makes them feel uncomfortable removed  for good.
BIG thanks to Sarah for making this happen for me and inspiring me.  I am calling this my 2nd act and I hope to do this for the next 20 to 25 years until I retire.

{ 0 comments }