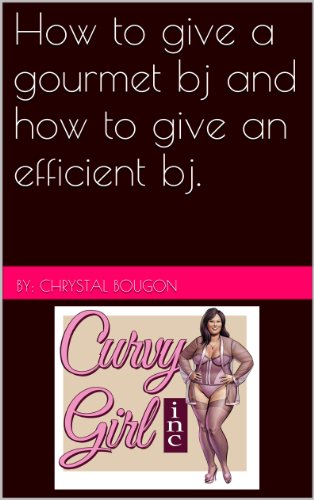 I have been teaching blowjob classes in the San Jose Bay Area for over a decade. I have been educating adults about sex toys in 2003 in the Bay Area and during those years, my clients would beg for a b.j. class. I am fortunate to be one of those people that can discuss sex publicly and never feel an ounce of embarrassment.  $125 for 75 minutes of instruction.
As I like to say, we all got here the same way. Why would anything related to sex be embarrassing?  As long as you are leaving kids and animals out of it, I say go for it. (With enthusiastic consent, too, obviously.)
But, maybe you are more of an introvert and cannot imagine going to a group b.j. class. No worries. We can do it one to one via my Zoom account. If you do not want to, you do not even need to show your face.  It can be all me with my rubber dildo teaching you techniques that will drive your partner wild.
Why a gourmet AND an efficient b.j. in one class?  Well, to be honest, some days we have got shit to do! I adore lavishing attention on my lover, but I also need to unload the dishwasher, write a blog, and do some laundry.
We typically do not always have 30 minutes or an hour for some hot oral sex.  So, I like to teach both styles. And, some of the techniques you can use in both styles of blowjobs. But, if you use some of these tips, even if it only lasts 10 minutes  –  he might feel like it was gourmet! Know what I mean? $125 for 75 minutes and you get my B.J. ebook, too.
When I do my in-person b.j. coachings, typically everyone gets a 6″ rubber dildo and a flavored condom. In the online webinar, you can bring your own dildo or even your lover if you like.  You do not have to have your video on. You can put a post-it note over your screen if you are paranoid. (I am. That is what I do!)  But, it also would not offend me if you want to practice on your actual lover.
The cost if this seminar / webinar is $125.  You can pay using this link or you can VENMO or $CashApp me your payment. My handle is @curvygirl on both. (We set the coaching for any day or time that works for you.)
What you get with your one-hour ZOOM webinar : (I use my ZOOM account for our webinar.)
One of our to 75 minutes of my favorite techniques to teach you as well as time for your questions.
One copy of my e-book by the same name sent to your email.
A 40% off ONE TIME USE coupon code you can use on my sex toy website BlissConnection.com
Here are some other blogs I have written about blowjobs over the years. This may be all you need, too, so check these out first.
How to give your man a mind-blowing blow job
Blow jobs should not feel like a job blog 
Oral Sex is a gift – giving and receiving blog 
The only equipment you need for this coaching is a way to access the unique ZOOM link I send to you for your coaching. Can be a tablet, your phone or a laptop.   $125 for 75 minutes and a copy of my eBook "How to give a gourmet b.j."
bj class
bj seminar
bj webinar
blow job class
blow job seminar
blow job webinar
blowjob class
blowjob seminar
blowjob webinar
what that mouf do
what dat mouth do
gourmet blowjob
gourmet b.j.
dick sucking seminar
dick sucking webinar
b.j. class for introverts
b.j. class for couples
b.j. class for gay men
blow job class for couples
blow job class for introverts
how do i give a good blow job
how go i suck dick like a porn star
how do I learn to suck dick

{ 3 comments }