Body Love Conference April 5th
I am so excited to be traveling to Tucson, Arizona this week to be one of the presenters at the 1st ever Body Love Conference. If you are familiar with The Militant Baker, Tess Munster, Plus Size Mommy Memoirs or other Body Positivity Warriors who help teach that all bodies are beautiful …. then you may be familiar with this new conference.  It is the INSPIRING and AMAZING Jes Baker who came up with this idea and who is the mastermind behind this conference.   www.BodyLoveConference.com
There are so many amazing women and speakers attending. I am excited to talk about Hot Sexy and the Curvy Girl this Saturday. But, I am more excited to meet The Militant Baker, Tess Munster of Eff Your Beauty Standards, Jen McLellan, founder of Plus Size Mommy Memoirs and some of my other body love sheros!  (And, if you don't know me, My name is Chrystal Bougon and I am the founder and CEO (plus resident Curvy Girl) of the first ever plus size lingerie store in the entire U.S.   www.CurvyGirlInc.com   is our website / blog and our facebook page is   www.facebook.com/curvygirlinc
Not sure if the Body Love Conference is for you?  Here are some details from the BLC website:
"Who is The Body Love Conference for?

The Body Love Conference is for any woman who:

a) Has a body.

b) Is tired of being asked to shape up, slim down, camouflage or otherwise alter

and apologize for their body, in order to live up to unrealistic and deeply

harmful representations of the body in contemporary media culture.

c) Believes that it's time to celebrate beauty in all its forms – including our bodies."
And, I agree. It is time to APPRECIATE and ENJOY all bodies in all forms. And, as I like to say,
STOP BUYING WHAT THE MEDIA IS SELLING!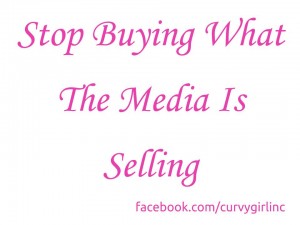 Stop Buying What the Media is Selling