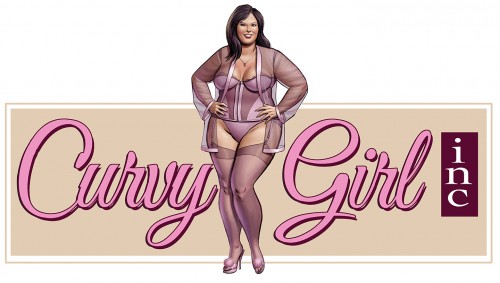 I am getting tons of questions about the fact that I am opening a store called Curvy Girl and what does that mean for our Bliss Pleasure Parties and our sex toy business. So, I thought I would take a few minutes to explain how I see things working going forward. It will be fun to re-visit this in a year to see how much reality matches my dream.
Buckle your seatbelts. This is bound to be a long blog post!
For starters, I look at Curvy Girl Lingerie (our brick & mortar) to be an extension of BlissConnection.com and Bliss Pleasure Parties. Sadly, no, this will not be a sex toy store. It's VERY difficult to open up a sex toy store in San Jose. And, I have owned a sex toy store before in Sunnyvale called Magical Moments. So, been there, done that. And, sometimes sex toy stores brings in some creepy people. So, I will not have any sex toys on display at my new store.
However, I will be doing our Bliss Pleasure Parties at the store as private parties. Plus, I am very excited to offer an expanded list of events and classes at Curvy Girl that are very blissful. But, these will all be private parties which means that we will close the store for these naughtier events and only paying customers who RSVP and pay to attend the event or who book their own private party at the store. (For example, if you want to book your own pleasure party at our store, I would be happy to facilitate a Bliss Pleasure Party for you there in the store for you and your friends. It will only cost $30 to book a party at the store.)
Our store will be in the Willow Glen area of San Jose. I am calling it Curvy Girl : Lingerie, Shoes and Gifts and the address will be             1535-30 Meridian Ave, San Jose, CA  95125. We are going to be in the Three Flames & Rookies shopping center sharing a wall with the Merle Norman Store. SUPER easy to find and one of the busiest streets in San Jose!
Personally, I have been doing Bliss Pleasure Parties since 2002. I have done thousands of parties all over the Bay Area. That means I have been schlepping my mobile sex toy store all over the place for years and year and I am ready to just be in one place. I hope to still do lots of parties for all of my regular customers and any new customers – but not in their home. Just at my store. Once the store closes at night and I have a party booked – I will set up the back room just like I do when I come and set up a Bliss party in your home.
We are happy to continue to do parties all over the Bay Area. I have some fabulous women working for me and they will continue to do in home Bliss Pleasure Parties. They will come and set up their mobile sex toy store in your home. But, now we will have another option to have a venue for your Bliss party and I am happy to facilitate it for you – just in my store, though.
The lingerie store has been a dream of mine since I was 21 or 22 – and I am 44 now! The plus size woman is so under served. I have always wished for curvy lingerie and have noticed in the last 10 years that more of the lingerie manufacturers are finally making lingerie for CURVES.
It's  a VERY exciting time right now for women size 12 and above. There are more clothes stores for us and lots and lots of ONLINE stores. The mall stores like The Avenue, Lane Bryant and Torrid do carry a few pieces of lingerie, pretty bras and sexy panties. But, typically only one or two items. My dream is to always stock tons of sexy g-strings, hot thongs, booty shorts, baby dolls, bustiers, corsets and stockings for women size 12 up to size 6x. Plus we will have tons of sexy shoes for women of all sizes and lots of fun gifts, too. (I plan to have candles, edible massage oils, body chocolate paint and other soft goodies that are NOT sex toys.)
And, if you know me at all, you know how much it means to me and how much passion I have for helping women and couples to have a very rich, connected, crazy hot sex life. To me, Curvy Girl is just an extension of that. And, to me, both businesses support each other so well. I can see Bliss customers shopping at Curvy. And, I can definitely see Curvy customers shopping at Bliss or hosting Bliss parties. We may even add Lingerie Parties to our list of services we offer.
So, stay tuned. We plan to continue to market and advertise our Online Sex Toy Store BlissConnection.com to customers all over the country. We sell and ship sex toys all over the U.S. and Canada. And we will be bulking up our CURVY GIRL lingerie on the site, so when our customers want to buy our lingerie online, we will point them to BlissConnection. And, we plan to continue to doing Bliss Pleasure Parties at the store AND all over the Bay Area. So, business as usual. But, now we have an option where you can come and shop for the non-sex toy Bliss items, sexy lingerie, shoes and more.
Wish me luck. And, if you have ideas for how we can get the word out about our store or our Bliss Parties, please share here. If you want to support us now, you can help us out by LIKING us on Facebook.  Our Bliss page is going strong on  www.Facebook.com/BlissConnection and our new business page on Facebook for Curvy Girl is  www.Facebook.com/CurvyGirlInc  . We would love to chat with you here or there.
Thanks so much for all of your love and support. I SERIOUSLY feel all of the love and I adore each of you for being so generous with your enthusiasm, your ideas, your support and your love.
Blissfully, Chrystal Bougon
p.s. Our Curvy Girl Logo is courtesy of Les Toil  http://www.toilgirls.com/