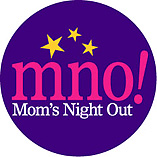 Back to school time! I hear a collective sigh of relief from all of the Moms in Silicon Valley. I know you love and adore your kids…. but I also know you also adore when they all go back to school. Especially here in the Bay Area, since most families have both parents working outside of the home. So, summer means MORE juggling then usual since the kids are home for two months while you're trying to work your job, keep up your home and keep the kids entertained.
So it's time to treat yourself to a Mom's Night Out. I have a few ideas for you and your friends for a super sassy evening in or out with your girlfriends.
1.  Host a Bliss Pleasure Party! We bring our MOBILE  romance store to your home and set it up in your bedroom or office. We do our sassy yet educational presentation in the living room. You invite your friends and ask them to bring some wine and an appetizer and away we go. We handle the rest. We come prepared with an ice breaker, a fab presentation and a full store set up if your friends are interested in bringing more Bliss to their bedroom. (No waiting at a Bliss party.) Tel: 408-712-3809
2.  Have a Girls' Night Out at Sedusa Studios. Have you been dying to take a Sensual Dance or Pole Dancing class? Book your Girls' Night at Sedusa by calling our friend Carol at 408-867-2224 and dance the night away. Sedusa Studios is the Bay Area's premiere pole dance studio and it's a blast. You can even combine a Girls' Night Out with a Bliss Pleasure Party. Call me for more details. 408-712-3809  You can also become a fan of Sedusa on Facebook.  www.Facebook.com/PoleDanceSedusa
3.  Book a limo with Lone Star Limousine and enjoy a Girls' Night Out pub crawl or wine tasting. Out friends at Lone Star Limo offer fantastic and personal service along with a fabulously beautiful fleet of limos and other transportation. Some of our customers have a Bliss party at their home and then plan a night out on the town afterwards in a Lone Star Limo. Lone Star is our transportation partner at Bliss. Call Jen or their staff at Lone Star at 408-263-1583 to book your limo today. Like them on Facebook.  www.Facebook.com/LnStarLimo
4. Host a WINE party in your home.  My good friend Betty leads Wine Tastings all over the Bay Area. Betty's website is www.WineTastingsAndMore.com and for $29.95 plus S & H, you get 6 yummy bottles of wine and the fab Betty Kaufman leading you and your friends in a very informative and fun wine tasting party. I have been so several of Betty's wine tastings and it's so much fun. You can also like Betty's Wine Tasting Page on Facebook at www.Facebook.com/Winetastingsandmore
How's that for variety?  Bookmark this blog for a great Moms' Night Out reference page!
You deserve a great Moms' Night out and if you decide on any of these fun parties – your husband and kids will thank you later, I promise!
Like our style? We'd love for you to become a fan of Bliss on Facebook, too.   www.Facebook.com/BlissConnection