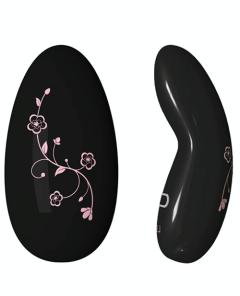 Sex Toy Question from a customer:  How long should a vibrator or other sex toy last?
Well, it all depends. For starters, NEVER cleaning them with running water helps them to last longer. Always use the baby wipes or toy wipes instead of cleaning then under running water. (Blog about 3 Tips for Cleaning your sex toys and maintaining your vibrators.) Water and sex toys are normally a bad mix. Taking the batteries out in between use will help to prolong the life of the toy. (Blog about batteries an sex toys.) And, make sure the wires are never or rarely bent at a 90 degree angle when you store them. You do not want the wires to wear out and that they do not get weak at the connection between the toy and the battery pack. This is usually where the toys start to get faulty. It's the weak point on the toys with wires.
The Japanese toys made by Vibratex  and the toys made by Lelo have a one year warranty. Those tend to be a lot more expensive, though. The Vibratex toys are made with Honda motor parts, so they can last 5 to 10 years, actually. Thankfully there are lots of great new(er) toys manufactured with care and attention to the processes and materials. Finally!
The other toys can last anywhere from 6 month, 1 year or up to 2 years. It's all a little more random when we're talking about the less expensive toys. The important questions to ask yourself when buying a toy is WHERE is this toy manufactured (as in which country) and what is the material of the part that might go inside of your body. Is it latex, silicon, food grade vinyl, or something else? Hope this helps you to make a good decision when buying you next sex toy or vibe.
Need a new sex toy? Check out our very tasteful online romance store BlissConnection.com and use the coupon code BLOG for a Free 5 Speed Bullet Vibe with your purchase of $65 or more. We also pay the ground shipping.
Blissfully, Chrystal