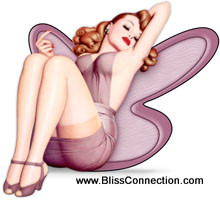 Group Buying of Sex Toys? Sounds sort of kinky, doesn't it? Well, it's actually not very kinky at all. I guess it depends on what you do with this special deal I am sharing with you. We have a very special deal that we want to share with all of our Bliss fans and Bliss customers.
This Thursday through Sunday August 22nd we have a special deal and are featured on the Home Page of SocialBuy.com.   Buy a $40 Bliss eGift Card for $20! 
Maybe you are ready for an Eros lubricant refill, or ready for some more Coochy Rash Free Shave Cream. Or are you ready to take the baby step up to try one of the rechargeable toys like the We Vibe or the Lelo Elise? Maybe it's time to splurge on a Rabbit Pearl from Vibratex. Get $40 worth of sex toys or romance products for $20. Great deal, right!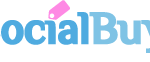 You can shop our entire website  and use this eGift Card offer on any of our products – including the Sex Swing, Stripper Poles, Toy Boxes, luxury lubricants, edible massage oils or any of the sex toys! We are very excited to test this experiment out with SocialBuy and see how the general public responds to a Group buy offer with such a "taboo" topic. (Seems silly to me that some people feel that SEX is still taboo – I mean EVERYONE does it and we all got here the same way! Why is something we all do and is so natural considered taboo? Ok, I digress.)
If you would like to know more about Bliss, you can check out our fan page on our Facebook Fan Page Facebook.com/BlissConnection and you can read more about our "Everyone Wants to Have Better Sex" on our blog and radio show Bliss-Radio.com . We stream live every Wednesday at 11 a.m. or you can download our podcasts from iTunes.com  – just search on Bliss Radio or Better Sex Radio.
Would love your comments and hear what you think about this deal. Please comment here on our blog.