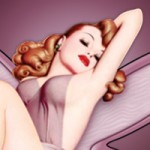 This  BlissConnection.com blog post is from a guest writer we call "Madame B."  "Madame B" is one of our long time Bliss customers who is, ahem,  VERY experienced.  She is a self described "reformed escort" who has has many years of experience "servicing" men in Nevada. She now lives a very quiet life in the Santa Cruz Mountains and would like to remain anonymous….though she is not "off the grid" totally….. LOL… she does order from our online store on occasion ….. so our UPS guy knows who she is.
In honor of Anal Sex Month, Madame B has shared with us some tips and tricks to having anal sex comfortably.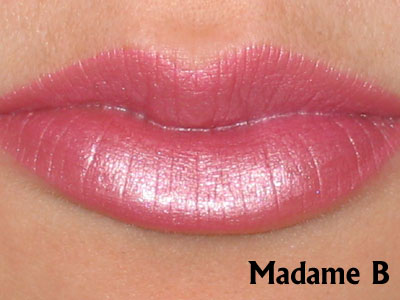 "Anal sex was a common request in our line of work. We often took classes and were educated about techniques we could use to accomodate these kinds of requests. We learned anal sex techniques, bondage techniques, and oral sex techniques. We had to be EXPERTS in every style that our customers were looking for."
Anal Sex Tip #1  You must know your own body and you should feel VERY clean and relaxed. Hop in the shower so you are 100% confident.
Anal Sex Tip #2  If you can't SEE IT HAPPENING, it will never happen. You have to want it and you have to be able to envision it happening successfully. Your mind is a powerful instrument and it's an important element to this type of sex.
Anal Sex Tip #3  You have to find a very good silicone lubricant. Water based lubes do not cut it for backdoor action. Water based lubes dry up quickly. Silicone lubes stay silky and slippery – they do not get sticky like water based lubes can. They don't dry up like water based lubes, either. Your anus does not lubricate like your vagina when you are excited.
Anal Sex Tip #4  Use a condom for all anal sex. Even put a condom on any toys if you are using them anally on you or your male partner. Much easier to sanitize later.
Anal Sex Tip #5  Something you often seen women in porn do, is to use a clitoral small toy or their fingers on their clitoris during any anal play. Orgasms or clitoral stimlation can bring blood flow to your pelvic region and it sort of distracts you from what is going on. If anything hurts  – STOP. Anal penetration should not hurt.
Anal Sex Tip #6  Small items like fingers and small anal toys are a great way to warm up. Never use a sex toy anally unless it has a STOPPER on the end so it does not get lots in your anal cavity. When people get excited, things can get pulled into your rectum – hence all of the crazy stories you hear about emergency room trips at 3 a.m.
Anal Sex Tip #7  Our male partners have to know we are not porn stars. (As Jamye Waxman said on Better Sex Radio, porn stars are sexual athletes.) Regular women cannot do what porn stars do. We have to take it slow and we have to control the penetration – not them. So, the female partner moves onto the penis. He should never be the one creating the insertion. The female partner controls all of the insertion and penetration. No crazy jack hammer humping your female partner anally…unless she begs you to, of course.
Anal Sex Tip #8  Last but not least, the woman should "bear down" or use her muscles to sort of PUSH as she moves onto the penis. Pushing helps relax the muscle set in the anus and opens it up a bit more to allow for penetration.
Anal Sex Tip #9  LUBRICATE LUBRICATE LUBRICATE….. you just cannot have enough good lube for anal sex. Key word her, GOOD lube like the Eros Silicone www.BlissConnection.com carries on their sex toy website.
Thank you Madame B!
If  you want to learn more about this topic, I can suggest you do a google search on Tristan Taormino. She is the "anal sex" lady that maybe you have seen on Real Sex on HBO. We carry her DVD on Anal Sex Techniques. She is the queen of anal sex education and she is an amazing speaker and teacher.  Women do have anal orgasms thanks to our clitoral legs that start deep inside our body and they run from our clitoris to all of our erogenous zones. The anus has 6,000 nerve endings and there can be lots of pleasure from that area of the body!
Be sure to check out Tristan's website http://www.PuckerUp.com or friend her on Facebook. You can join our fan page on Facebook, too, at http://www.Facebook.com/BlissConnection