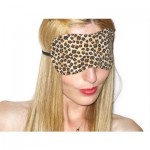 June 6th Seminar
I am excited to host a new seminar at Curvy Girl called "Tips & Tricks from Bondassage" and our presenter will be Ms. Kat. Here is Ms. Kat's bio:  (And if you want to know more about Bondassage, you can check out their website. www.Bondassage.com)
"Ms Kat is a sought after nationwide wide speaker that answers the questions that make people blush about sex and relationships. She was incredibly fortunate to have been born and raised in San Francisco, surrounded by the beautiful California coastline and the alternative culture.
         She has been studying the dynamics of sex and relationship for over 15 years ,she is a Certified Tantric Educator from the Source Tantra school of Tantra and a graduate of the TCLT Transformation Coaching and Leadership Training just to mention a few of her credentials.
         For the last ten years she has had a thriving practice supporting hundreds of people in blending the light of tantra and the dark for sensual exploration. She uses the Character Code and teaches people how to recognize their lover from across the room, and if they are already in relationship how to understand their life partners and use the skills and techniques of Tantra to keep those relationships passionate, sexy and loving. As a speaker she brings her her unique, inclusive and compassionate style to a vital and yet forbidden subject."


Tips and Tricks from Bondassage : 6:30 pm to 8:30 pm

"In this 90 minute workshop you will learn how to use sensory deprivation and sensation play to take heat up your sex life and take it to the next level. This is an adventure into the senses ~ an interactive class perfect for individuals or couples. This class is a basic introduction to the art of sensory deprivation. This class is for you if you want to add some variety to your sex life. Learn what three household items will turn off the lights and turn up the volume in your playtime, how to play on the edge and how to get into sync with each other sexually & sensually."

We will have lots of fun toys and products you can learn about that night, too. We will have our feathers, blindfold, floggers, silk rope, hemp candles, wartenberg wheels, cuffs, beginners bondage kits

, paddles, masks and more here on display at the store. This is a private party / seminar so we will be able to display our naughtier, kinkier products.