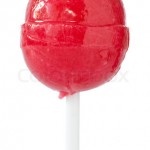 Yep, Steak & a BJ day is March 14th – exactly one month AFTER Valentine's Day. This day alone is a good reason for all of the men out there reading this to really do it up on Valentine's Day! If you want to be pampered and get your, er, um, STEAK on March 14th, then you should make sure you do something nice for your wife or girlfriend (or both) on Valentine's Day!
Ladies, giving your partner Oral Sex should leave you feeling empowered, beautiful and powerful. Everyone's favorite sexual technique is enthusiasm. And, giving a man oral sex can be very intimidating for many women. There is a lot going on there and some women are a little bit shy about giving it.
Our class on March 3rd is a LADIES ONLY, hands on seminar. Each participant will receive their own 6″ suction cup toy and flavored condoms to practice their new techniques. You also get to take it home with you. It's your party favor. We will be doing this seminar at Curvy Girl Lingerie in San Jose. Refreshments will be provided and you can bring your favorite liquid courage, too. I will provide snacks and waters. Plus the toy, the flavored condoms and the seminar will be taught by me. After the seminar, if you do not already have a copy of the eBook I wrote on how to give a Gourmet and an Efficient BJ, you will get a free copy emailed to you.
The cost is $33 per person. We will only have 12 spots for this seminar, so save your spot a.s.a.p.: