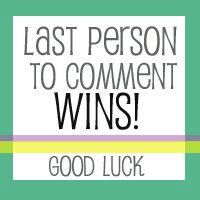 This one is simple! We want to know your all time favorite sex toy ever! The last blog commenter wins a FREE 5 Speed Bullet from BlissConnection.com since that is my all time favorite toy ever! I will throw in some Nipple Nibbler and Nympho's Desire, too. All you have to do is COMMENT and then watch your email. (I will email you if you are the last commenter to get your address for shipping.)
On our Bliss Facebook Fan Page, we will also give away a FREE 5 Speed Bullet to the last commenter on that thread, too. But on Facebook we want to know the MOST romantic place you ever had sex. We will FB Message you to get your ship you your Bliss goodies!
Want to know about how to bring more Bliss to your bedroom? Check out our online sex toy store BlissConnection.com. We also facilitate Pleasure Parties all over the Bay Area. Our Bliss pleasure party website is BlissPartiesInc.com if you want to book your own pleasure party!
Ok, so comment below. What is your all time favorite sex toy? Comment below for the chance to win a free 5 Speed Bullet and some other Bliss goodies, too!.
Blissfully, Chrystal Bougon
@blissconnection on Twitter
Want to learn how to give a luxurious gourmet blow job? Are you perplexed by cock rings and unsure how to put one on his penis? We have a 14 page e-BOOK for $4.99 that teaches you the gourmet and the efficient blowjob. Plus, we give you cock ring basics in our e-BOOK. You can buy it here: http://bliss-radio.com/e-book/