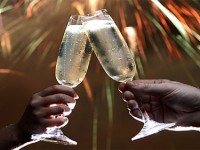 We are tickled pink here at BlissConnection.com !  I went out for some lemon drops with my girlfriends last night and came back to my home office and clicked on Facebook and saw that we hit 2,000 fans on our Bliss Fan Page on Facebook. I am so excited and so grateful so I want to give some of my all time favorite sex toys away to some of our loyal fans!
Do you know about the 5 speed bullet? Well it's my all time favorite toy ever and I own pretty much every sex toy known to man! I am going to give away 5 of the 5 Speed Bullets away. You can read our review for the five speed bullet here and one of our sex toy bloggers / webcam girls Sapphire also has a NSFW video using the 5 Speed Bullet, too! And this review by Sapphire is a little less naughty, but still very helpful! 5 Speed Bullet Sex Toy Review by Sapphire.
Ok, so what do you need to do to win a FREE five speed bullet from Bliss? Just comment here on our blog. You can use an anonymous email address – just be sure you check it to see if you won so we can reply and comment back to have you email us your shipping address.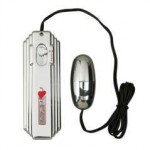 Comment on our blog with a "Congratulations on your 2,000 Fans" and one sentence as to why you "like" us on Facebook. Do you enjoy the education. The funny stuff we post? Do you love seeing what other people say? We will pick the Top 5 and ship you each a free 5 Speed Bullet and a 9 volt battery so it's ready to go the moment arrives with the USPS!
So, happy commenting and a BIG HUGE THANK YOU from the BOTTOM OF MY HEART for all of your support, comments, LIKES, shares and Facebook Love!
Blissfully,  Chrystal Bougon
Email: Blissconnection at gmail.com
Our FB fans can use the coupon code VIP for 15% off on our very tasteful online sex toy store  www.BlissConnection.com
Unsure how to work a sex toy into your sex life? We have a blog that gives you 9 ideas for how to use your sex toy with your lover.