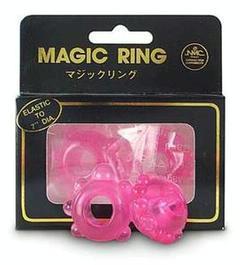 This has been a hot topic in the last month around here at Bliss.  Emails from customers, confidential discussions with friends, questions on Aardvark, and a hot topic at our Bliss pleasure parties recently have been centered around the issue of erectile dysfunction. Suddenly it seems like every where I go, the topic of ED gets mentioned. I am not an expert on this topic, so I am hoping to hear from some of the Sex Educators in my sphere of influence.
Do cock rings, pumps or sprays help? Lord knows there a ton of products in this sex toy industry that say they work for ED. I have no idea! I want to share the latest and greatest information about the products that do work, so I am hoping the Sexologists, doctors, therapists, relationship coaches and my "fans" will add their two cents here.
I realize it can be a tough subject for some to discuss, but honesty and authenticity will help EVERYONE. I am not sure why men tend to have that gene that keeps them from wanting to see a doctor EVER…. but especially around issues with their penises. I feel for men. I am sure it's gotta be a horribly intimidating discussion to have.  My heart goes out.
I also feel for the women who are relationships with men who have this challenge. We have no idea what to do. We don't want to put the additional pressure on our partners which can make the matter worse. We do not want to pressure them to see a doctore because we know that NEVER works.
The women I have talked to LOVE and adore their men. What do they do? Where do they start? What should the conversation go like with their partner? Are there any products that can help? I have typically suggested the stretch cock rings like the magic rings to start off with since they are so affordable and I know that they can help a man maintain an erection longer then usual and it does slow the blood from recirculating so quickly which can make for a harder erection and a longer lasting erection?
Do some couples use a sex surrogate for the female partner. How does that work? Can that make the situation or better or worse? I know it's always tricky to bring in a third party into the mix and it only works for certain couples no matter what the situation. I think this could go horribly wrong for some couples, so I am leary to suggest this idea.
Please – experts – your thoughts, ideas, tips, products, comments. I am hoping we can create a great thread that is full of  lots of info, tips, links and resources for our Bliss fans and friends that are struggling with erectile dysfunction.
Blissfully,
Chrystal, Sex Toy Expert  http://www.Facebook.com/BlissConnection