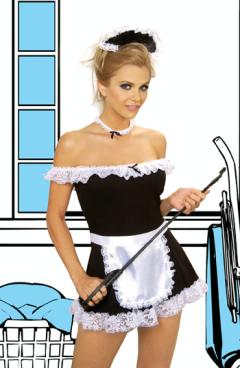 If you've been thinking about trying something new with your partner, or want to experiment with sex toys, why not use an upcoming special occasion as an opportunity? Father's day is coming up – or maybe you have a graduation, birthday or anniversary on the horizon. I like to think of special occasions as an opportunity to step outside your comfort zone and push the boundaries in your bedroom a little bit. It's a great chance to surprise your partner and give him something to remember, and sex toys from Bliss Connection can help inspire you both.
For some of us, special occasion sex feels like a requirement, and that kind of stress can put a serious damper on desire. Don't let an upcoming occasion put pressure on either you or your partner. Instead, look at it as an open door to a more creative sex life. A special occasion is a great time to try out a little role playing, or explore oral sex with your partner in new, daring ways that will blow his mind.
For example, holidays are a great time to treat yourself to some sexy new lingerie that will be fun for both you and your partner to unwrap. Take advantage of Valentine's Day to try out a sexy new thong and bustier, or show him a Mrs. Santa that's more naughty than nice. Surprise your guy by putting a fun sex game under the tree to get the festivities rolling.
Another opportunity to rev up your sex life is on vacation. Again, don't get hung up on expectations! This is a chance for you to try something exciting and new, something you've only fantasized about. You don't even have to go far! Grab a special overnight bag (packed with your favorite sex toys) and escape with your guy to a local hotel for a night of bliss. Men love vacation sex as much as women and they LOVE how vacation and hotel sex makes their wives or girlfriends let go and loosen up. I can't tell you how many men have told me they wished they had their "vacation wives" all the time!  There's something about being in new surroundings that allows us to strip off our old hangups and get creative.
If your sex life is in a rut – and haven't we all been there? – use special occasion sex as an opportunity to shake things up and get back the intimacy and excitement you need.
Stock up on sex toys from Bliss now.
If you like our style, you can also LIKE us on Facebook. www.Facebook.com/BlissConnection