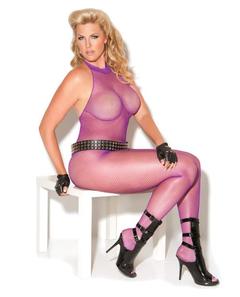 We are so GRATEFUL to all of you and all of your business the last 10 years! And now I am personally ready for a new chapter! We will continue to do our Bliss parties all over the Bay Area and we will continue to sell online on our very tasteful online s*x toy store BlissConnection.com – but I am very excited to announce we are about to open the FIRST EVER Curvy Girl Lingerie store.
Us Curvy Girls finally have our very own Victoria's Secret! Well, sorta… I am opening a store called Curvy Girl in Willow Glen on Meridian Ave and I hope you will come and check us out soon. Sizes 12 to 6x – you can't find that at V.S. 🙂
The big grand opening weekend starts on 10/11/2012 and will go all weekend long! Please stop by and come see us and give us a big hug.
And, no, we cannot carry sex toys there – but we will have some PG-13 goodies like the Kama Sutra Honey Dust, Chocolate Body Paints, Panties, Stockings, Plus Size Lingerie, Bustiers, Corsets, Lubricants, Edible Massage Oils, Sexy Shoes, Pheromone Colognes, Massage candles and so much more.. everything you need to HEAT things up in your bedroom… minus the sex toys. (It's very very difficult to get a license to sell s@x toys and harder to find a landlord who will rent to you.)
We plan to have PRIVATE Bliss Pleasure Parties at the store for our customers who book the space. Plus, lots of fun classes and events at the store that will also be PG-13.
And, we will continue to bring our Bliss Romance Store to your home so you can still book a home party with us. It's just now that we can also have a store where you can stop by and pick up some other sexy goodies, too.
Come and LIKE us on Facebook and you can follow our progress and watch for the GRAND OPENING details, too.
www.Facebook.com/CurvyGirlInc
Grand Opening Weekend starts on the 11th and runs through the 13th of October.
Our address is 1535-30 Meridian Ave, San Jose, CA , 95125 and we are in the Carriage Square shopping center between the Three Flames and Rookies Sports Lodge.
Love and big hugs,
Chrystal
Resident Curvy Girl
Tel: 408-712-3809
P.S. We will still be selling sex toys online and some of our curvy girl lingerie and sexy shoes are on our online sex toy store www.BlissConnection.com