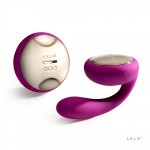 Are you staying in this New Year's Eve?  How about some sexy fun. Make a light dinner and maybe some chocolate fondue to share. Maybe get a little cream cheese frosting or some non dairy whip cream from the local sex toy store. 🙂  Stay in and make your own New Year's Eve fireworks.
Here are 10 super sexy toys that could make your New Year's super memorable! Don't forget to kiss when the clock strikes midnight.
Many of you know me from my Curvy Girl Lingerie store in San Jose, but I have had another business for 11 years called Bliss. As Bliss, I educate and entertain women and couples about sex toys. I am not allowed to have sex toys on display at Curvy Girl, so we sell them here on my Bliss sex toy website and at our home Bliss Pleasure Parties.
1.       Lelo Ida – Wearable toy for couples. This wearable toy has a remote control and it also rotates, vibrates and pulsates.  With a full charge you get 2 hours of power so a very fun toy to wear out to dinner or concert or out dancing and drinking. 1 year warranty. 10 year guarantee.  Made my LELO.com and we love it!
2.       Mystic Wand from Vibratex – We love this "back" massager and it's a fantastic toy for women or couples with kids since it's so discreet and does not look like a sex toy. Also a great way to trade massage with each other on Valentine's Day. Made with Honda motor parts. It will keep going and going and going. Plus it feels fantastic on your neck and back, too.  (Mystic Wand on our BlissConnection.com site here.)
3.       Extreme Pure Gold Platinum Remote Control Vibe – we love the vibrating panties concept, but the panties often do not fit our customers.  So we love to recommend this one to our customers because it truly does fit all women. No panties. Just a slim bullet, remote control and batteries. This is a Cal Exotics toy so it's also affordable.
4.       Lelo Gigi 2 – The original Gigi from Lelo.com was already perfection. Their now infamous g-spot toy is 100% more powerful than the Gigi 1. Our customers love the fact that it's rechargeable, medical grade silicone so it's super luscious and soft. 8 speeds and waterproof and splash proof.
5.       Duet vibrating penis ring by Vibratex – We love this super quiet and super discreet vibrating penis ring. Vibratex thought of everything with this penis ring. Vibration for him and her. Plus it's a very "adult" looking color and design. Clear and extra sleek. Great couples toy and great quality – like all toys from Vibratex. Great toy for couples new to penis rings, vibrators and couples toys.   DUET  $49 on our Bliss Site here.

6.       Love Button Kit by Icon – This is a cool couples kit that includes a vibrating penis ring and a finger vibe.  It's silicone, so super easy to clean. And quiet for couples like to own toys that are not too loud. Watch battery style batteries, so nice and small. No larger than a lipstick.
7.       Lia Magic Wand by Cal Exotics – No doubt a woman created this lovely vibrator. The vibration is all in the tip. It's a beautiful body friendly shape. Medical grade silicone and one of the quietest vibrators out there, yet still has great power. Super fun toy to learn about your g-spot and get comfortable with g-spot stimulation. It has a kill button in case someone interrupts you while you are having some fun. And,  like a great lover, it remembers which of the 10 speeds is your favorite speed. LOVE LOVE LOVE !  Buy a Lia Here or at our Curvy Girl store.

8.      Metal Words Curve– This toy is so versatile. So much fun for women or couples who want to experiment with temperature play. It's also versatile because it's great for g-spot stimulation, clitoral stimulation and also for prostate/anal stimulation.  And it's stainless steel so super east to sanitize and share for the extra kinky. We carry the metal works toys on our bliss page and we love the carrying case, too.  
9.  The 5 Speed Bullet  – Most people that know me know how much I love this bullet that pulses and escalates. Yes, there are better sex toys in the world. This one takes a 9 volt batter and it pulses and escalates and pulses some more. I also love the price of $38. This bullet lasts a long time and I love that it's so reliable and I can always count on it. 🙂 Check out my All Time Favorite toy here on my Bliss site. We also have it on my Curvy Girl Lingerie page, too.   www.CurvyGirlInc.com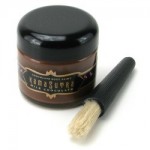 10. Chocolate Body Paint – Now some chocolate finger painting could make for an EXTRA sexy new year's eve.  $18 and made by Kama Sutra. Everything that Kama Sutra makes is heaven on earth and I promise you, their chocolate body paint is actually chocolage and tastes like chocolate. It's super yummy – and no preservatives, so you do need to refrigerate it after openings. You will LOVE this chocolate boy paint and much more fun to apply with your fingers, but it does come with a paint brush, too. Here is where you can buy our Kama Sutra Chocolate Body Paint.
You can also use the coupon code curvygirl on our Bliss website for a free bullet and free shipping when you spend $50 more.
Here's to an amazing and prosperous 2014 my sexy friends.
Blissfully, Chrystal Bougon