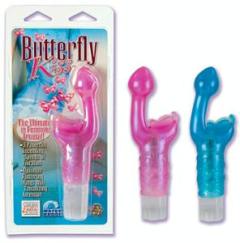 Want to spice of your sex life with a romance toy? Want to buy your girlfriend or husband a sex toy for the two of you to use this Valentine's Day. These 5 toys range from super affordable to substantial financial investment and is designed to be a buyer's guide for couples searching for the right romance toy for Feb. 14th.
1. Simple Silver Bullet – There are fancier toys and there are more expensive toys out there. But, this simple toy usually costs between $14 and $20 depending on where you buy it. It's very discreet and very unassuming. It's a great couples toy and you can fit it between the two of you make love. (We give one away with every $25 you spend on my online store BlissConnection.com and I also have another website called Free Silver Bullet.)
2. We Vibe 3 – This is a toy specifically designed for couples. We Vibe is a wearable vibrator worn by the female partner. It also has a remote control to control the vibration. This is one remote control your husband will not mind sharing. The We Vibe is considered more of a luxury toy due to the quality and the price. It's also small enough that it can be worn by the female partner and you can make love while it's inside of her. It's also a toy that has a warranty and a guarantee and we like that at Bliss! (It vibrates on the g-spot and the clitoris.) We Vibe Link
3. Back Massager – You can find all kinds of "back" massagers at your local drug stores like Walgreens, CVS or Rite Aid. It's the place where many first timers start. It's less scary then a phallic sex toy and they are readily available. Definitely not as much stigma attached to something that looks like something you are going to use on your neck or back. And, if your kids find it, it's way less embarassing than if they find your rabbit or dolphin. There are some really beautiful, artful "back" massagers at the Brookstone stores at the mall, too, made by Lelo. One of my all time favorite back massagers is the Hitachi Magic Wand. But, one step up from the Hitachi is the cordless Mystic Wand back massager and it feels fabulous all over your entire body!
4. Vibrating Rings for Couples – There are tons and tons of vibrating rings out there and they can be a ton of fun. Especially fun for couples who are new to each other and new to toys. I like to recommend the small stretchy penis rings to start. And, you can find those at the grocery store in the condom aisle. Some condom three packs even come with one of these in the box so you can experiment. Once you get use to that novelty vibrating ring like the screaming orgasm or the humdinger, you can upgrade to the bigger vibrating rings like a diving dolphin or a matador vibrating ring. These toys tend to look like a silver bullet (as mentioned above) that sells with a stretchy ring.
5. Remote Control Vibrator or Vibrating Panties – Everyone loves this idea! She is wearing the vibe out and you have the remote control in your hand. How sexy is that? We've seen it in movies and we have all fantasized about it. I have heard crazy stores of couples wearing the remote control panties to fancy restaurants or even just to run errands. Definitely helps the Costco lines seem much more tolerable with a vibrator in your panties! Ladies, it would be a fabulous Valentine's Day to give your partner a pretty wrapped little package – the remote contorl. Then tell him to turn it on and see what happens. Report back! This pretty little silver remote control toy is one of our best sellers and these vibrating panties are super popular, too.
(The toy pictured is called the Butterfly Kiss and it's designed to give you a blended orgasm is also a very popular toy at our Bliss pleasure parties. Our sex toy bloggers enjoy the butterfly kiss alot, too.)
We would love it if you LIKED our Bliss page on Facebook.   www.Facebook.com/BlissConnection and join in the dialogue.
Blissfully, Chrystal Bougon