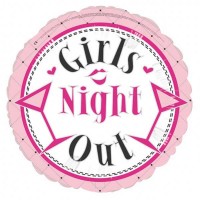 We do our Bliss style of Pleasure Parties all over San Jose and beyond. And, we've been doing them for almost 9 years now. Typically, our hostesses invite us to their home for their pleasure party. But, over the years we have facilitated our pleasure parties all over the Bay Area and in all sorts of venues. We've done our parties at spas, boutiques, beauty supply stores, bars, lounges, med spas, and lots of other places.
We are also very lucky to have an awesome and synergistic partner in Sedusa Studios – which is a Pole Dance studio in Campbell, on the Los Gatos border. The owner, Carol, and I have been friends for about 7 or 8 years now and we have always supported each other's businesses over the years. Last year, I moved my business office upstairs at Sedusa at Carol's invitation. It's a great fit for my business and we LOVE telling all of our customers and friends about Sedusa's Pole Dance and Sensual Dance lessons. (They also have pole fitness classes; burlesque dance classes; vidoe vixen classes and so much more. (Call Sedusa directly if you want more information. 408-867-2224.)
Sedusa also does Girls' Night events at their beautiful studio. Sedusa offers a Girls' Night party at their beautiful studio on Friday and Saturday nights. Cost: They do small parties and large events. If you have a smaller party (fewer than 10 women) the price is only a flat rate of $350. If yours is a large party and you have 10 or more girlfriends, the cost is $35 per woman. When the timing and scheduling can work out, we can also do a mini Bliss pleasure party after your group is done with your sensual dance lesson. (This takes some coordinating, so give Sedusa or Bliss a call and we can see if we can make it work. Bliss is 408-712-3809.)
Another option we have is that Sedusa has graciously offered their venue on Sunday afternoons / evenings if you want to host a Bliss party at the studio. The rental fee is $50 and as long as we check with their calendar and you host your party at 3:30 pm or after on a Sunday, you can book your Bliss party at Sedusa.  The $50 deposit is due to Sedusa 2 weeks before the party and payable to Sedusa.
If your group wants to have a one hour sensual dance lesson from Sedusa on a Sunday, we can also add the dance lesson for $25 a person with a minimum of 10 women. There are lots of options! Just give Carol at Sedusa a call (408-867-2224) or give us a call at Bliss and we can work out all kinds of fun! You can call Bliss at 408-712-3809.
Either way, we will make sure the event is memorable for your guest of honor and for you and your friends – no matter if there is a special occasion or not. As you may know, Bliss sets up a FULL STORE in your home when do a pleasure party at your place. The same thing happens at pleasure party we do at Sedusa. We will set up our mobile romance store in the pilates studio at the dance studio. That allows everyone to shop privately and to take their romance goodies home the day of the party.
If you like our style, please LIKE us on Facebook!   http://www.Facebook.com/BlissConnection