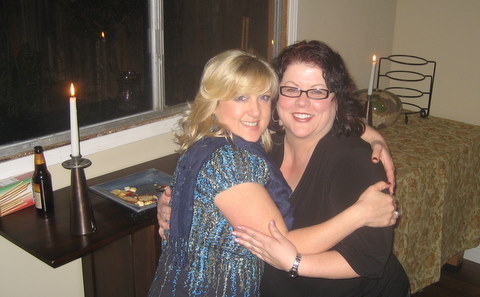 Not everyone is comfortable talking about sex.
I get that. I wasn't always comfortable talking about it either. It took me until I was about 30 years old before I could even use any SLANG or crude words for the word "vagina."  (Now that I am 42, I know atleast 40 ways to say vagina.)
I sometimes forget that some women (and men) are not comfortable talking about sex.  (Especially in public or at a party.) And, I have to be reminded on occasion that when women are invited to a Pleasure Party, to them it is like TORTURE to attend. Or, worse yet, they decline the invitation because the whole thought of getting together with their girlfriends for some wine and a frank discussion about sex toys and lubricants with a total stranger (like me) gives them the creeps!
I was reminded of this concept today on my radio show interview with Nina Hartley when she reminded me of just that. She reminded me that I need to acknowledge and appreciate the women that do show up to our Bliss Pleasure Parties. And, she is right, I need to THANK THEM for coming and honor that it may have been a really difficult decision for them to show up.  I do my best to make sure no one is embarassed or uncomfortable. But, the fact is, that we all have different points of reference when it comes to sex.
I don't think our Bliss Pleasure Parties are scary at all, but of course I wouldn't! So, I am bringing a renewed sense of grace, tolerance and appreciation for the women who are a little nervous and anxious – but they show up anyway. THANK YOU if that is you.
If  you would like more information about our Bliss Pleasure Parties, call us at 408-826-9087 or you  can even read our Pleasure Party reviews on Yelp.com here: 
http://www.yelp.com/biz/pleasure-parties-by-bliss-parties-san-jose
BOOK YOUR BLISS PARTY ONLINE HERE:
http://blissparty.genbook.com
Connect with us on Facebook: http://www.Facebook.com/BlissConnection