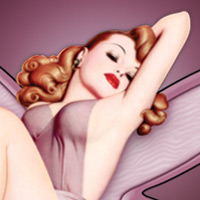 Love
Sex Toys
? Have a passion for writing? Want to combine the two? Well then we have a PROPOSAL for you! Become a BlissConnection.com
Sex Toy Reviewer
and help us to BLOG about
Sex Toys
and other Romance Products from
BlissConnection.com
(And, we want the good, bad and the ugly. I would only ever want you to write REAL blogs and share your REAL feelings about the products – even if you hate them.)
For starters, you will need to set up a FREE blog if you do not already have a blog or somewhere to POST your blog. I can recommend  WordPress.org, DivineCaroline.com, BlogHer.com or Google's Blogger.com as a great place to set up a FREE blog. You might even consider using Squidoo, which is also free. Here is an example of my FIRST blog that I created a couple of years ago on Blogger:  http://blissconnection.blogspot.com/2009/09/9-things-women-wish-men-knew-blog.html
Secondly, if you would like to "audition" for one of our 5 to 10 Open Positions, please write a 350 – 500 word blog about your favorite sex toy. It's ok if you did not buy it from our online store BlissConnection.com or from one of our Pleasure Parties. This is just an audition. Go ahead and write a blog about your favorite vibe, dildo, dong, butt plug, lube, oil, cream, etc etc. I just want to see an example of your writing and your style – plus your enthusiasm for the sex toy should come through.  Maybe even preface the blog entry as a "trial run" or "audition" for a Sex Toy Reviewer for BlissConnection.com .
You can ABSOLUTELY remain anonymous. The only person who will know your pseudonym is me – since I will need to send you a FREE sex toy to review every 4 to 6 weeks. But, I promise your secret is safe with me if you want to remain incognito. (Believe me, people trust me with some pretty big secrets and I have not cracked yet!)
To audition, please set up your FREE blog, create an entry that is 350 – 500 words long, add a photo of the product or some other graphic to the blog, mention BlissConnection.com somewehre in the blog and send the link to my email at BlissConnection @ Gmail.com for me to review. Please write the words "Sex Toy Audition" in the subject so I can spot it easily in my IN BOX.
Looking forward to your entries and auditions! I want to find 5 solid reviewers – maybe more – so please send them in a.s.a.p.  Blissfully, Chrystal
Want to join in our dialogue and LIKE Bliss?  Join us on Facebook at http://www.Facebook.com/BlissConnection