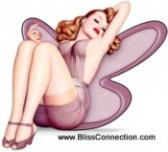 Will my husband be offended if I ask him to f*** me harder?
Does it mean I am gay if I like a finger up my butt?
Don't we pee from our clitoris?
Where is my clitoris?
Does saliva kill sperm? I heard if you give a blow job first the saliva can kill or slow down the swimmers.
Is it rude to run to the bathroom and spit out his ejaculate?
Will my boyfriend be mad if I use my sex toy after we have sex?
Can I give my girlfriend my sex toys that I don't use any more?
I have a great sex life. Why would I need a vibrator? I mean, I have never had an orgasm before but I have a great sex life.
Is it strange for a husband and wife to only have sex once a year or less?
Ok, party people, tell us the other funny questions you have heard at a Pleasure Party?
Here at Bliss, we do pleasure parties in San Jose and most of the Bay Area. Give us a call and we'll tell you more about our home sex toy parties. Tel: 408-712-3809  or email us at BlissConnection@Gmail.com to get on our calendar.
Want to learn more about our pleasure parties in San Jose? You can check out our pleasure party website or check out our online sex toy store!
If you really like our style you and clci on the +1 and let GOOGLE know you do like our style. You can also "like" us on facebook as we have a special page just for our Bliss business.  www.Facebook.com/BlissConnection so stop by and LIKE us, please.