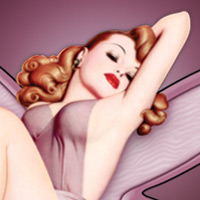 Pleasure Parties: This is such a cool review from one of our repeat Bliss Pleasure Party customers. She posted it 0n our Facebook "fan" page, too, if you want to know more about this customer visit our Facebook "Like" page.
"Well, this testimonial is long overdue but I would like to share a testimonial for Chrystal Bougon of BlissConnection.
A couple of months ago, my girlfriend and I hosted a "Bliss Pleasure Party" for our lovely fellow PTA moms. What a hoot! We had such a fun evening! Chrystal made all of the women comfortable and she was very informative with the products she had brought with her. Every one in attendance got to touch, test-drive and sample the products.
Once the presentation was over, if anyone was interested in buying products, they would accompany Chrystal to "the on-site store" (a private bedroom). Chrystal was extremely discreet and everyone left with their products in a cute little brown bag. Only the brave shared what was in their bag and EVERYONE left with a brown bag –how could you not with so many products to choose from. The products range from bubble bath, massage oils to power tools. LOL!
A good friend of mine celebrated a birthday this past weekend but is also going through a divorce. To bring some "bliss" into her life, we thought it would be a fabulous idea to get some girlfriends together for a pleasure party. We immediately contacted Chrystal but unfortunately, she was already booked for the evening. However, Chrystal sent her romance consultant, Lanna, to the party with all of the products. Lanna was Ah-mazing and she put all of the women by starting the party off with a very fun game called "Get Screwed". We laughed so hard all night long – my jaw and belly hurts from laughing so much.
If you have a special occasion coming up whether it be a birthday party, bachelorette party, divorce party or if you just want to bring women together to have a good laugh, contact Chrystal Bougon. Believe me, you will not regret it! Bliss Pleasure Parties, Inc. http://www.blisspartiesinc.com
Thank you all for your time!! "
So much fun! We appreciate your kind words, Peg. I love this shout-out because it talks about all of the super fun reasons to have a pleasure party:  Just for Fun, PTA Moms, Divorce Party, Birthday Party and a bachelorette or bridal shower is another fab occasion for a Bliss Pleasure Party.
To book your own Pleasure Party, just go to our pleasure party website  BlissPartiesInc.com and you can book online or give us a call at 408-826-9087 and we'd love to talk with you about hosting your own Pleasure Party.