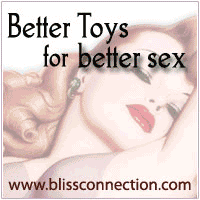 I am sure we all would agree that the world NEEDS MORE BLISS!  It's vacation time, summer's here and it's time for some hotel or vacation s.e.x.! Who doesn't love VACATION and HOTEL SEX, right? (And if you need a little sumthin sumthin for your vacation, use the coupon code SUMMER for a FREE edible massage oil with your $45 purchase on our very tasteful online romance store BlissConnection.com)
While we work hard at bringing more BLISS to your bedroom, we want your help in bringing more BLISS to your summer vacation. We have a panel of 3 "experts" and we want your BLISS entries. Print out our MISS BLISS logo and take a pic of yourself on your vacation this summer.  KEEP IT CLEAN, please. We want to be able to post these on Facebook and Twitter. (A little cleavage, panties, lingerie o.k., but what we REALLY have in mind is MISS BLISS in front of interesting and FUN places or landmarks. SEXY pics are not required, though I know we will get some.)
Going to Mount Rushmore? How about you, George, Thomas, Teddy, Abe, and Miss Bliss in a candid shot?  Spending time at Yellowstone this summer? A picture of you, Miss Bliss and OLD FAITHFUL would be fab and funny! Camping in Yosemite? Why not a pic of you, Miss Bliss and Half Dome. (I am sure I don't have to tell you how much sex is happening on Half Dome! We hear the stories all the time at our Bliss Pleasure Parties.)  You get the idea. Stop in front of Historical Landmarks – snap a pic of you, Miss Bliss and the landmark. Going to the Museum of Sex in Amsterdam? Take a pic. Going to Sturgis this summer? (No flashing us, but take a pic of you, your bike and Miss Bliss.)
We will review all entries and we will pick one winner on June 30th, July 30th and August 30th. Each winner will receive a Waterproof Jack Rabbit with 4 batteries, a bottle of Eros Bodyglide and a MISS BLISS canvas bag. (Sidebar: Eros is possibly the best lube ever blog here.)
Rules for Entry into our MISS BLISS GOES ON VACATION contest:
1. Print out a copy of our Miss Bliss Logo on a color or b/w printer and we would prefer to see an 8.5″ x 11″ copy of Miss Bliss so we can see her, too.
2. Take a digital pic with your cell phone or camera of you, Miss Bliss and some kind of landmark, historical marker, the sign in front of your hotel/motel, you laying by the lake – pretty much anything you want. But we will be giving BIG points to creativity and originality. (MORE BLISSCONNECTION Logos at the bottom of this post.)
3. Submit your Miss Bliss Goes on Vacation picture to our email at BlissConnection@Gmail.com with "vacation" in the title or you can post to our wall on Facebook here  http://www.Facebook.com/BlissConnection or http://www.Facebook.com/ChrystalBougon  
4. If your pic is sexy in some way, please no nipples or genitals! We do not want to break the TOC's of Facebook.
5. When you submit your picture to Bliss for this contest, you are agreeing to allow us to use this picture in our promotions and if you WIN the prize, you allow us to show your picture as the WINNER of the contest afterwards. So, DO NOT email or post pics if you DO NOT WANT THEM USED in future marketing or blog posts.
6. When notified you are the winner, you will need to provide a shipping address so we can ship you your Jack Rabbit, Batteries, Eros Lube and MISS BLISS canvas bag.
All entries received the last day of June, July & August will be entered into the competition. The panel will vote on the winner by the 5th of the following month and you will be notified if you are the winner that month.
Thanks so much for your comments and entries! This is going to be a lot of fun and we hope it inspires you to have lots of fabulous vacation sex.
Want to stay in touch? Join our Fan Page at http://www.facebook.com/blissconnection or shop our very tasteful online sex toy store http://www.BlissConnection.com
Blissfully, Chrystal Bougon